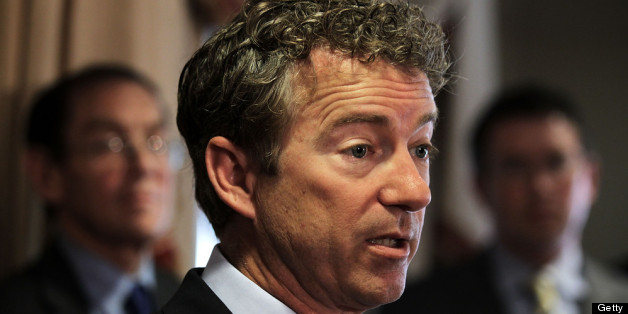 Sen. Rand Paul (R-Ky.) joked on Glenn Beck's radio show Wednesday that he wants to be an "illegal immigrant" so he can avoid Obamacare.
"I'm thinking about lobbying to become an illegal immigrant so I wouldn't have to participate in Obamacare," Paul told Beck in an exchange captured by Right Wing Watch.
Paul's radio crack may have been a reference to the debate among GOP senators over whether undocumented immigrants will be able to participate in Obamacare. The immigration reform bill now would prevent immigrants from accessing Affordable Care Act subsidies before they establish permanent residency. An amendment proposed by Sen. Orrin Hatch (R-Utah) and Sen. Marco Rubio (R-Fla.) would prevent immigrants from getting benefits until five years after they get a green card.
Also on HuffPost:
Political Reaction To Health Care Ruling
SUBSCRIBE AND FOLLOW
Get top stories and blog posts emailed to me each day. Newsletters may offer personalized content or advertisements.
Learn more