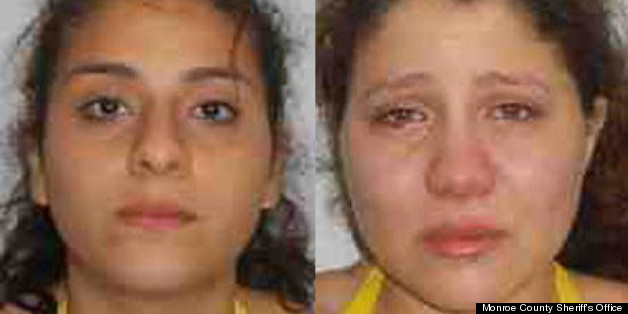 Two sisters, Steffany Miranda, 18, and Vanessa Miranda, 24, from Miami, were both charged with DUI's saturday night after being pulled over in the Florida Keys by Deputy Martin-Reyes. Apparently, upon being pulled over, the Deputy saw the women quickly switch places between the drivers and passengers seat. They were both charged because at some point each sister was behind the steering wheel with the keys in the ignition.
Related on HuffPost:
Dumb Criminals: Mugshot Gallery
SUBSCRIBE AND FOLLOW
Get top stories and blog posts emailed to me each day. Newsletters may offer personalized content or advertisements.
Learn more