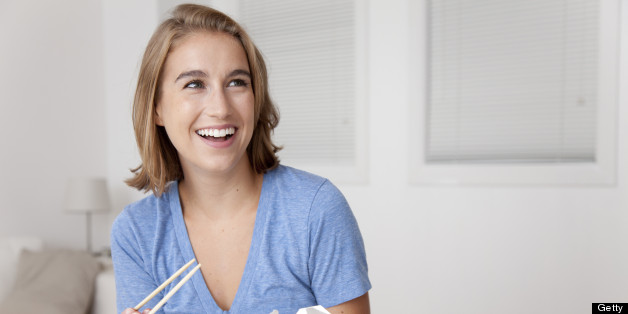 Ami and I have both experienced our share of tragically lonely lunches. In 5th grade, Ami had to sit alone at lunch because she was the new kid in school and had no friends; in high school, Winona often ate her PB&J in the chemistry room to escape the stress of the mean, crowded hallways. These were dark days indeed, but when we grew up and learned to love our alone time, we reclaimed the solo lunch and reinvented it as a positive and empowering experience. Nowadays, we both actually prefer to eat alone. Yes, really. It gives us a chance to regroup and steel ourselves to face the second half of our workday. To help other women conquer their fears of eating lunch alone, we compiled a list of dos and don'ts that will help turn your solo lunch from soul-crushing to life-enhancing (and, obviously, we illustrated them in GIFs).
SUBSCRIBE AND FOLLOW
Get top stories and blog posts emailed to me each day. Newsletters may offer personalized content or advertisements.
Learn more