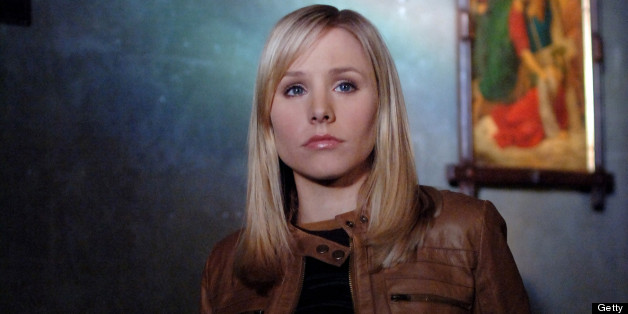 Long was reportedly spotted filming with Kristen Bell and Krysten Ritter. Bell played the titular role for three seasons on UPN and The CW. Ritter played Gia Goodman during "Veronica Mars's" second season.
Starting veronicamars movie today...!! flashback Friday to Veronica and Susan knight. imkristenbell… http://t.co/9Ww4EoHz0I
Lakin appeared in the first season of "Veronica Mars" as Susan Knight. Her character had a baby with Adam Scott's teacher character Chuck Rooks.
We're doing our best to avoid spoilers for you. All we ask is that you wait until you SEE the movie to decide whether you like it. :)
Famous 'Veronica Mars' Guest Stars
SUBSCRIBE AND FOLLOW
Get top stories and blog posts emailed to me each day. Newsletters may offer personalized content or advertisements.
Learn more