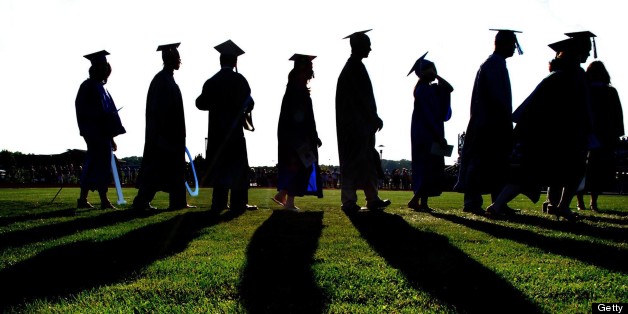 If you just graduated from college, chances are you'll begin going grey before you fully pay off your student loans.
The average student with a graduate degree will end up with a debt burden of $180,228, which will take 23 years to pay off, the survey found. In the following chart, One Wisconsin illustrated the estimated total cost to borrowers by education level: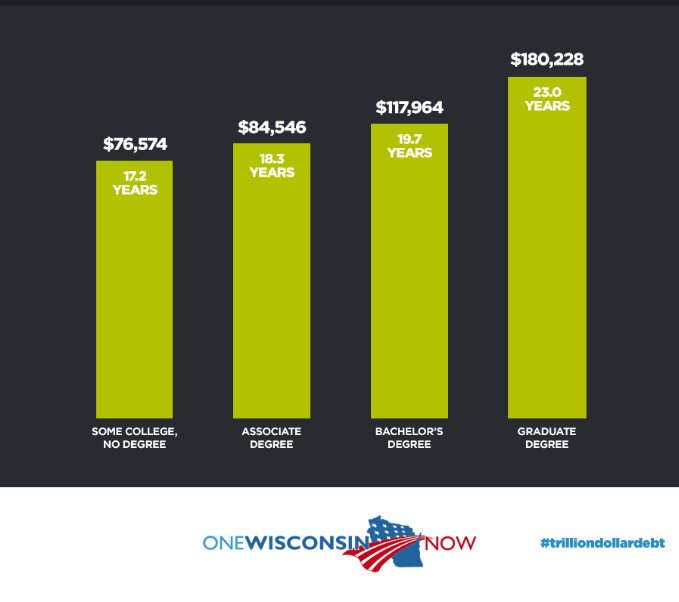 In case that wasn't depressing enough, the cost of student loans just got a lot more expensive. On Monday, new college students who take out subsidized Stafford loans for the fall semester saw their interest rates double to 6.8 percent from 3.4 percent, thanks to Congressional inaction.
Also on HuffPost:
Comments On Private Student Loans
SUBSCRIBE AND FOLLOW
Get top stories and blog posts emailed to me each day. Newsletters may offer personalized content or advertisements.
Learn more