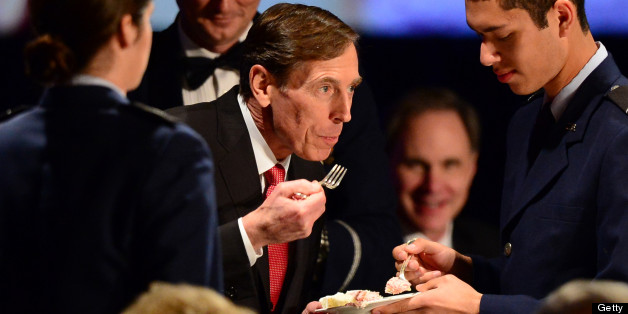 A first-time adjunct professor teaching a full course load at the City University of New York can expect to pull in around $25,000 per year. If you recently resigned as C.I.A. director over a long-time affair with your biographer, however, you can expect to be paid eight times as much for a fraction of the work.
In April, CUNY announced that Petraeus would do a stint as a visiting professor of public policy at the school's Macaulay Honors College, leading a seminar on "developments that could position the United States...to lead the world out of the current global economic slowdown." According to documents Gawker obtained from CUNY via a Freedom of Information Law request, the fallen war architect will net a whopping $200,000 a year for the course, which will total about three hours of work, aided by a group of graduate students to take care of "course research, administration, and grading." (He will also throw in two lectures.)
SUBSCRIBE AND FOLLOW
Get top stories and blog posts emailed to me each day. Newsletters may offer personalized content or advertisements.
Learn more