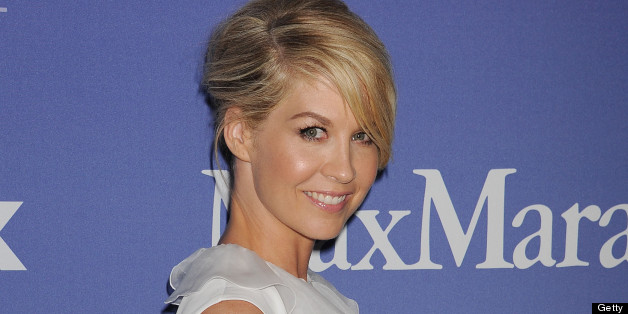 UPDATE: NBC has officially announced Elfman's involvement in the series.
The midseason comedy follows Mel Fisher (Simmons), a blind lawyer whose divorce from Joyce (Elfman) winds up bringing the family together. Ava Deluca-Verley plays Katie, Mel and Joyce's teen daughter and Eli Baker stars as Henry, their 11-year-old son. Henry's life is turned upside down when his parents divorce and his father gets a guide dog.
"Arrested Development" star Jason Bateman provides the voice-over for "Growing Up Fisher." "Friends" star David Schwimmer directed the pilot.
Elfman is best known for her series "Dharma and Greg" and recently co-starred in NBC's "1600 Penn."
NBC's New Shows 2013-2014
SUBSCRIBE AND FOLLOW
Get top stories and blog posts emailed to me each day. Newsletters may offer personalized content or advertisements.
Learn more