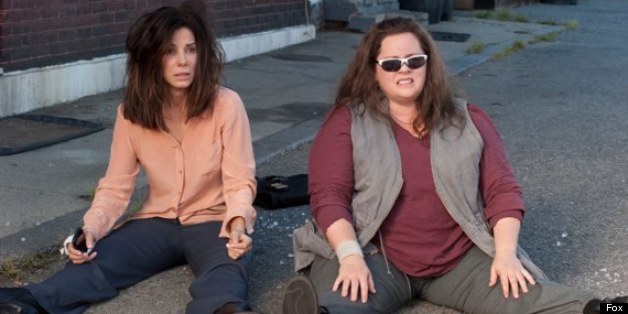 Fox
Let's be honest: a lot of pressure was put on "The Heat" to succeed.
The idea that this single movie would prove that women actually can be funny, despite many assertions to the contrary raised the stakes for the summer blockbuster. It's been three days since the film's release, and we can safely say that (surprise, surprise?) women and men alike are down to see a movie starring two strong, hilarious actresses. "The Heat" is already a definitive financial success, exceeding expectations by earning $40 million in its opening weekend.
Just want 2 sincerely thank all of you for your overwhelming support of #TheHeat this weekend. Funny ladies can open movies! Got it, Movies?
Since people's expectations were so high, we wanted to know: did this female buddy film live up to the comedic standards of summer moviegoers? We decided to go straight to the source and find out how women really felt about "The Heat" after seeing it -- according to their tweets:
How Women Really Feel About 'The Heat'
FOLLOW HUFFPOST