Most people think modeling is an extremely glamorous and carefree job. But we'd venture to say that most models don't get enough credit for what they do. Yes, these gorgeous ladies get to strut down the runway in clothing most of us couldn't even afford to touch. But being a pretty face isn't always so, well, pretty.
To give models their due, we've gathered some of the craziest things models have had to do in the name of Fashion. Whether it's being scared out of their minds to pose with bugs or stripping down in below-zero weather, models risk it all to get the perfect photo or the land the biggest show.
After reading our list, you'll no longer be able to say that models have an easy job. Here are some interesting things models have had to do...
Posing With Animals
In November 2012, it-model Cara Delevingne landed the cover of i-D's Winter issue. The only catch? She had to sport a massive tarantula on her face. Just look into her... eye ... and you can see how utterly terrified she is.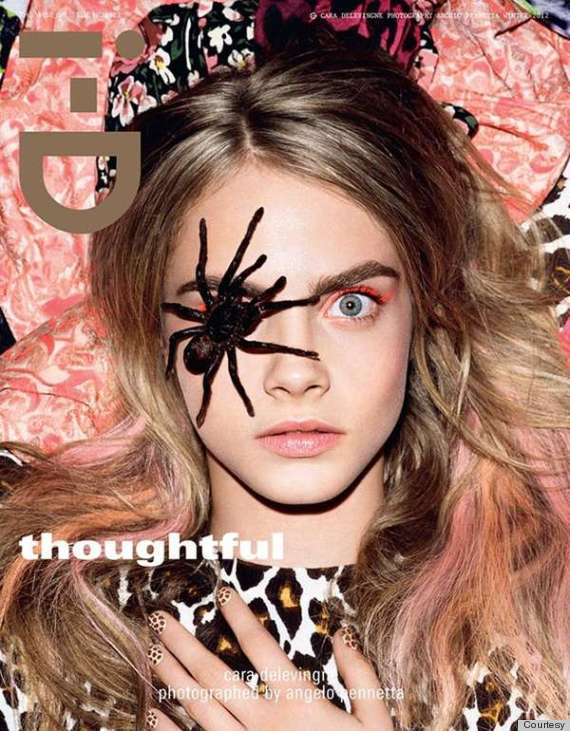 "America's Next Top Model" is known for subjecting its contestants to a wide variety of scary challenges, and season three's Eva Pigford completely freaked when she saw that she would have to pose with a tarantula.
Models Hannah Fraser and Roberta Mancino braved the deep seas -- and a swim next to the largest fish on Earth -- for a fashion spread snapped by photographers Shawn Heinrichs and Kristian Schmidt. The shoot, which took four months to plan, saw Hannah and Roberta swimming alongside 30-foot whale sharks.
On a less-scary note, Kate Upton couldn't have been happier about the chance to pose with animals for Harper's Bazaar's "The Animal Nursery." She even tweeted a picture of her with a tiger with a caption that read, "Cudding with my favorite tiger :)"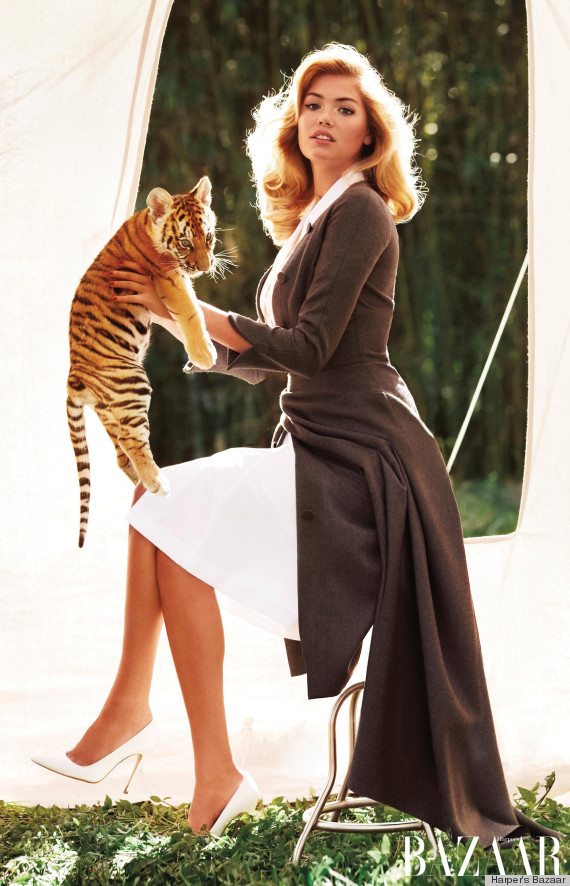 The Pain And Agony Of Modeling
In August 2011, model Selita Ebanks told us that strutting her stuff down the Victoria's Secret runway was quite painful! The famed jeweled underwear, encrusted with diamonds, rubies, emeralds and yellow sapphires (which, by the way, were worth $4.5 million!) caused her to have bruises down there:
"I wasn't scared [about the value], it hurt. Yeah, diamonds hurt. I don't know about wearing diamonds on your crotch. It's like you're walking and scraping. This is not cohesive to get a man. No man wants a scratchy vagina. That's not sexy. Nobody wants bruises on their vagina."
However, remaining the professional that she is, Ebanks showed no sign of pain on the catwalk.
It's safe to say Kate Upton has had some pretty wide-ranging photo shoots in her career so far. And before she got glam for Vogue, she posed all the way in Antarctica for Sports Illustrated.
However, during the infamous shoot, Upton suffered from frostbite wearing nothing but a parka. Upton told "The Today Show," "When I came back, I was losing hearing and eyesight because my body was shutting down, it was working so hard."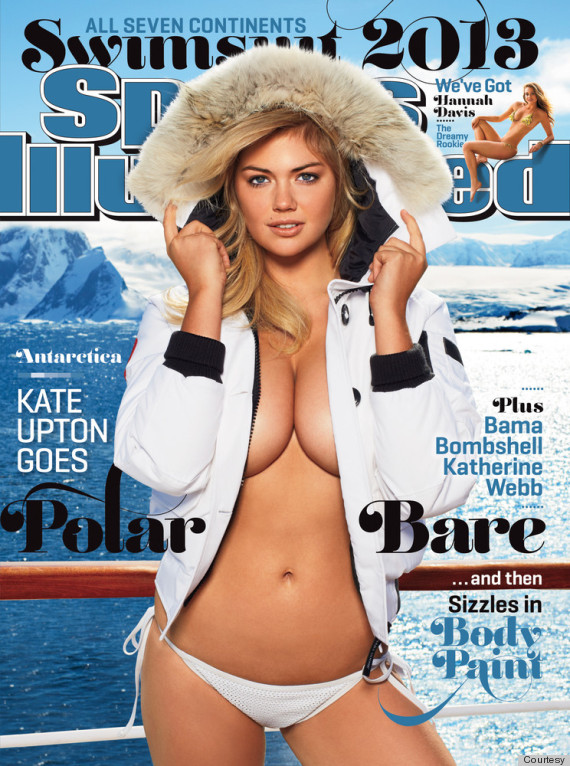 Models literally played with fire for designer Virginie Marcerou, who teamed with pyrotechnician Andrey DAS and photographer Benjamin Von Wong for a fiery fashion shoot in March 2013. You'd never know if from looking at the photos, but apparently the models were actually shivering cold on set. You can't win, can you?
Morally-Compromising Photo Shoots
Just this past month, controversial magazine VICE decided to do something very different for their "Women in Fiction" fashion spread. They enlisted models to pose as famous female writers right before or after they committed suicide.
Many saw the spread as extremely disrespectful and tasteless, and one of the models in the feature, Paige Morgan, decided to speak with Jezebel about how uncomfortable she felt during the shoot. She said she didn't know the nature of the spread when she signed on:
"I was uncomfortable. I didn't necessarily know how that was going to come across. The photographer's work is quality, but I didn't know the editorial direction they were going to take with it. Unfortunately, I know very well that it's not my place or my job to ask, 'Well, what are you doing with this? Are you putting fashion credits on it? What's the title of this editorial going to be?'"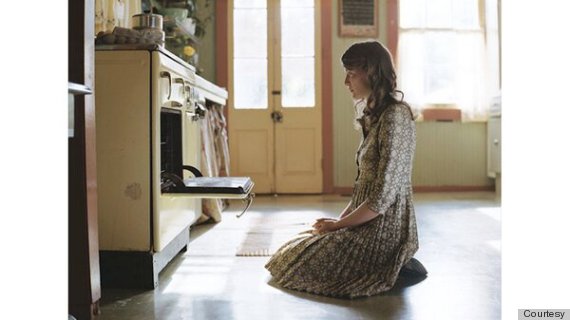 Nudity is also an issue for many models. Heidi Klum told "Ocean Drive" in January that young models need to be careful when getting directed by photographers -- often times they will push models to get naked when it could be compromising their values and integrity. She says:
"When you have a good body, photographers will often be like 'Yeah, let's take this off, and why don't we lose this too,' and you can quickly end up not wearing much clothing, You have to be careful and strong at saying no, especially when you're [a] youngster and on your own. Not everyone is cool and has your best interest [at heart]."
Basically most of the challenges and shoots on "America's Next Top Model"...
Like when Alexandra falls down the stairs and then falls again... because swinging obelisks are attacking her...
Or, during the all-star season, when Tyra Banks made the models create music videos, because, you know, all models become singers. And of course, the videos also featured Tyra in all her strange glory. Enjoy a snippet from one of the videos in which Allison Harvard sings "Pot Ledom," which is "Top Model" spelled backwards...
How about this insane final challenge in cycle seven, in which CariDee and Melrose had to dramatically battle it out on the runway as zombie brides?
Yeah, we don't know either.
Even runway shows can be dangerous:
Models Stumbling On The Runway
Want more? Be sure to check out HuffPost Style on Twitter, Facebook, Tumblr, Pinterest and Instagram at @HuffPostStyle.