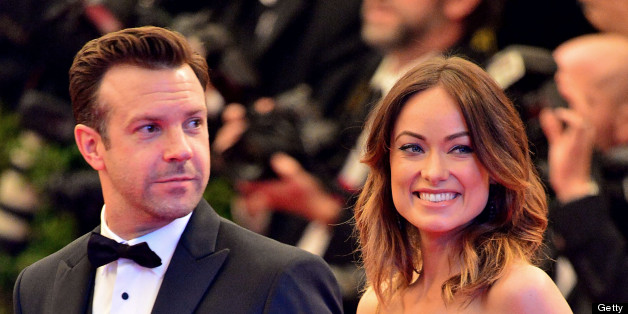 Getty
Jason Sudeikis has found his stride.
The "Saturday Night Live" star, who just wrapped his final season as a full-time cast member, is set to appear in "We're the Millers" with Jennifer Aniston this summer and is set to walk down the aisle with fiancee Olivia Wilde in the near future (or at least we hope so).
"You never really leave that place, and it never leaves you," the 37-year-old actor says of "SNL." "It's an emotional journey getting through a season, much less the final one."
Still, that emotional journey led Sudeikis to pack on the pounds, due to late night snacking and socializing. That's when he made a conscious effort to try and lose some weight, but in actuality, that number on the scale got lower thanks to Sudeikis' romance with Wilde.
"Being happy, and in love, for me, was the secret," he admits of his weight loss. "I feel like I returned home to myself as an individual through the process of falling in love with the sweetest woman I've ever known."
And that woman will soon be his wife -- and possibly the mother of his children. When asked whether or not he wants kids of his own, Sudeikis gushes to Manhattan, "I've certainly found a partner I'd be just as willing to make a child with as make a movie with, so for me that's a win-win."
"We want it to be not a plane-train-automobile situation," he admits, "and not on Thanksgiving or Memorial Day weekend."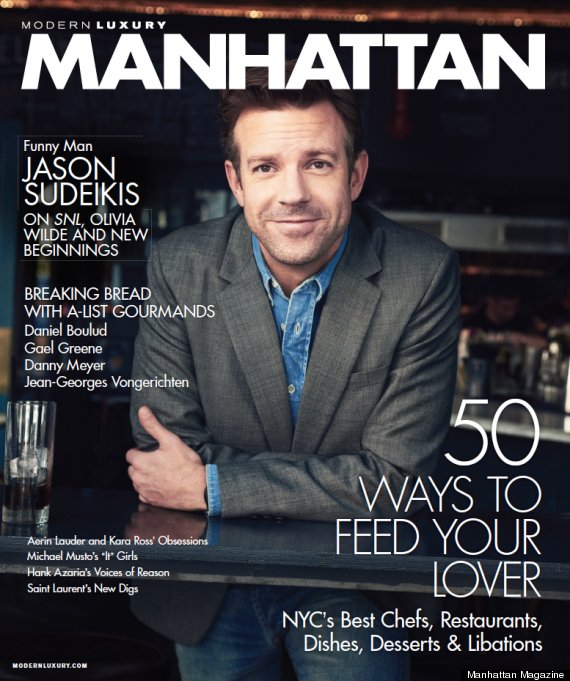 FOLLOW HUFFPOST