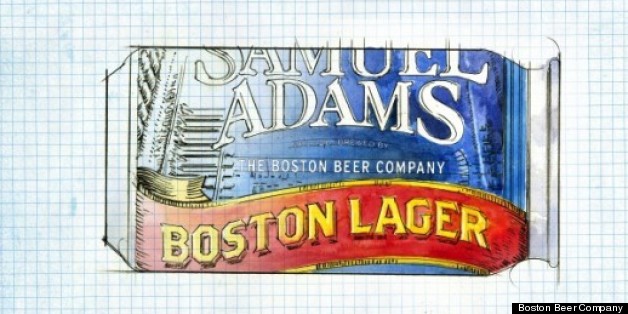 Next time you take to the skies in a JetBlue aircraft, you may be able to crack open a can of ice-cold craft beer.
The Boston Beer Company, America's largest craft brewery and the producer of Samuel Adams Boston Lager, has reached an agreement with JetBlue Airways to sell its canned beer on flights nationwide. The deal marks the first time that the "Sam Can," a recent innovation by the company, will be offered by an airline.
Currently, Samuel Adams Boston Lager and Summer Ale are the only Boston Beer Company beers packaged in Sam Cans, without which the deal may not have been reached. According to Boston Beer founder and chairman Jim Koch, bottled beers are a rare sight on domestic flights nowadays because of their weight.
Looking forward, Boston Beer said it hopes the new can will open doors for its products, perhaps to places where glass is impractical or disallowed.
Previously, Koch had shunned the notion of cans, believing that beer was best served in bottles. He's since given his blessing to the Sam Can -- Boston Beer Company claims the Sam Can has a wider lid and more extended lip than traditional cans, making for a more pleasant drinking experience.
JetBlue joins another airline to recently add canned alcoholic beverages to its offerings. In May, Spirit Airlines began selling $7 aluminum cans of white and strawberry moscato wines from Florida-based Friends Fun Wine.
ALSO ON HUFFPOST:
PHOTO GALLERY
BEFORE YOU GO
Zymurgy's Top 11 Craft Beers For 2013
PHOTO GALLERY
Zymurgy's Top 11 Craft Beers For 2013