The bigger they are, the harder they fall -- unless there's a plea deal involved.
Victor Joseph Espinoza, a Santa Ana, Calif., man with ties to Mexican gangs, received a 32-month prison sentence after pleading guilty to false imprisonment charges stemming from his attempted kidnapping of a 10-year-old boy in October 2012.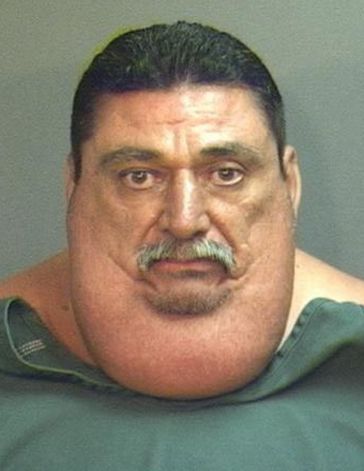 Witnesses claim Espinoza then grabbed his victim and sniffed his arm, but that the boy managed to break free and run away. The boy's soccer coach later confronted Espinoza, tackled him and tried to restrain him.
"The little boy came crying at me, saying that man wanted to take him. He said that he grabbed him and he started smelling him," the coach, who wished to remain anonymous, told ABC Los Angeles at the time.
Santa Ana police spokesman Antony Bertanga described the suspect to ABC News as an "old school, old time gangster" with more than 60 prior arrests over 30 years, and a rap sheet that includes drug possession, assault with a deadly weapon and attempted murder.
Also on HuffPost:
Dumb Criminals: Mugshot Gallery
SUBSCRIBE AND FOLLOW
Get top stories and blog posts emailed to me each day. Newsletters may offer personalized content or advertisements.
Learn more