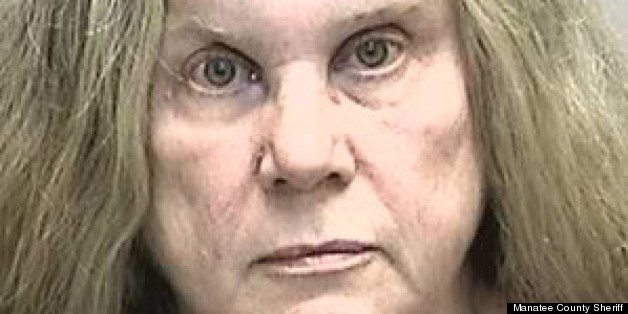 When 62-year-old Peggy Hill reportedly laid a wet one on a police officer, she basically kissed her freedom goodbye.
The Florida woman was arrested for allegedly kissing a cop on the nose Saturday evening and jailed on charges of felony battery of a law enforcement officer.
Authorities were responding to a report of an altercation between Hill and one of her Bradenton neighbors when the smooch reportedly took place.
According to the Manatee County Sheriff's Office arrest report, obtained by The Smoking Gun, Sgt. Randy Lamb was speaking to Hill when she suddenly leaned in and kissed him on the nose.
"[S]he approached him and kissed him on his nose against his will. He stepped away from her, wiped off the saliva from his nose, attempted to take her into custody and she started to struggle with him," an assisting officer wrote in the report.
Deputies noted that Hill later allegedly admitted to drinking about three glasses of wine prior to the debacle, the Sun-Sentinel reports.
A search of the Manatee County Sheriff's Office website reveals that Hill is still in custody on $5,000 bond.