Mariah Carey Hot: Singer Suits Up In Sexy Bikini For 4th Of July (PHOTO)
Happy 4th of July, y'all! Just in case you've forgotten how patriotic Mariah Carey is, the singer shared what looks to be a throwback photo of herself in a tiny stars-and-stripes bikini on her Twitter page Wednesday.
"Gotta be Pon de water for the Fourth of July! Can't wait for the NBC special, it's going to be festivity!" the 43-year-old "American Idol" judge wrote along with the picture, which shows her lounging on her side by water.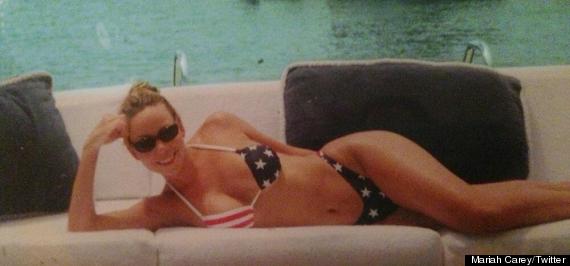 Check out other celebrity bikini bodies n our slideshow below: