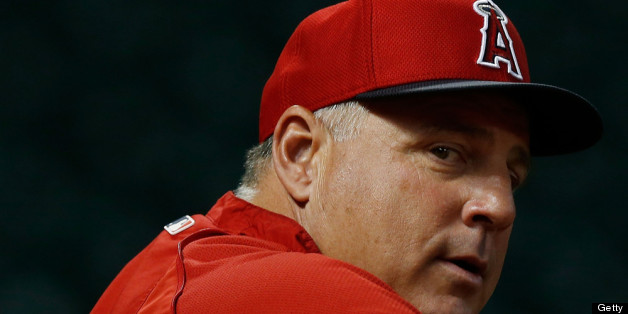 "I think he needs to go a little farther to earn it," Scioscia said. "If he's not an All-Star this year, he's going to be an All-Star for years to come. But I do think you have to play enough to earn a spot on the All-Star team."
Bruce Bochy, this year's National League manager, said in the middle of Puig's historic month of June that it would be "hard" for him to consider the Cuban defector for the All-Star team
"I would have a hard time picking somebody who has been here three weeks, to be honest," Bochy said in an interview on MLB Network Radio channel on SiriusXM, via the Los Angeles Daily News. "The numbers would have to be so stupid that you say, 'Ok I'll consider it.' But, you know, I couldn't take away from a player who has been here and done it the whole half and been out there grinding every day and he doesn't go."

Also on HuffPost:
2013 MLB Season Highlights
SUBSCRIBE AND FOLLOW
Get top stories and blog posts emailed to me each day. Newsletters may offer personalized content or advertisements.
Learn more