Red Balloon School In Brazil Helps Students Learn English By Correcting Celebrities' Grammar On Twitter
In an awesome attempt to help its students learn English, a school in Brazil named Red Balloon challenged a group of eight to 13-year-olds to play "grammar cops" for their favorite celebrities on Twitter. The kids picked out grammatically incorrect tweets from big-name stars like Justin Bieber and Paris Hilton and responded directly with their edits. The results were, unsurprisingly, hilarious and wonderful.
Check out a sampling, below, and watch the video above to learn more about the creative school project.
@rihanna

Rihanna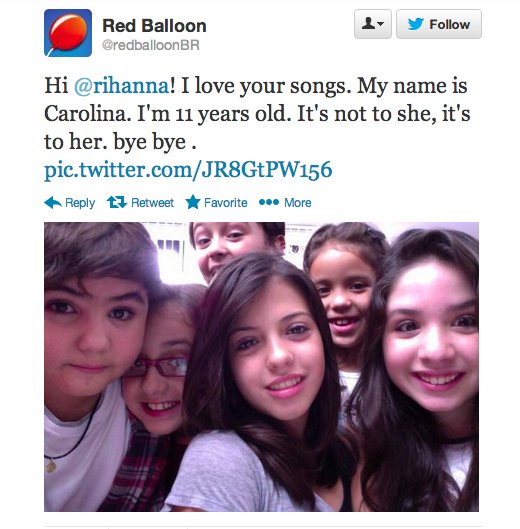 @DanieIRadcIiffe

Daniel Radcliffe
Hello guys ,It have been an age that I didn't tweet , thanks all for your amaizing messages .DAN XX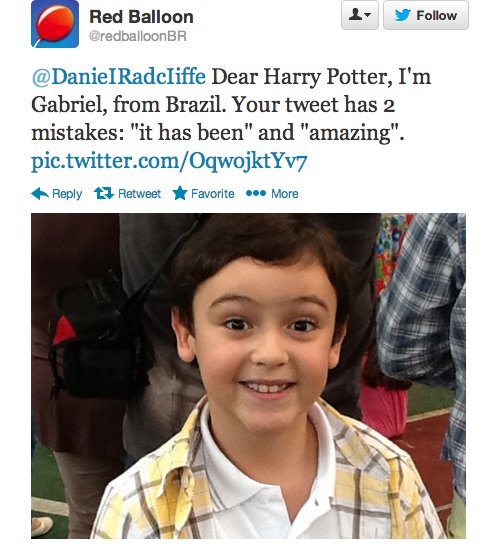 @justinbieber

Justin Bieber
Some video games. Some old movies... That was a long bus ride. But we here.
#sleep