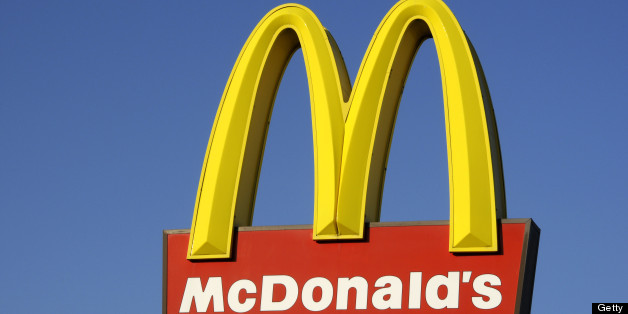 His wife calls him "Old McDonald."
Dudley, a great grandfather and World War II veteran, doesn't let a pacemaker, angina and replacement knee keep him from greeting customers and wiping tables twice a week for six hours, the Sun reported.
One reason he has kept coming back for the last seven years is the camaraderie with fellow employees, he told News North Wales. "We are like a family and I am like their father," he explained.
Besides, he said, he enjoyed the work. "I just like the job," he said to the tabloid. "I like talking to people and meeting people."
A McDonald's spokeswoman couldn't confirm whether Dudley was the Golden Arches' most senior worker.
"Our workforce is diverse and comprises full and part time employees, students and seniors, among others," she wrote to The Huffington Post. "We pride ourselves on providing employment opportunities for everyone."
SUBSCRIBE AND FOLLOW
Get top stories and blog posts emailed to me each day. Newsletters may offer personalized content or advertisements.
Learn more