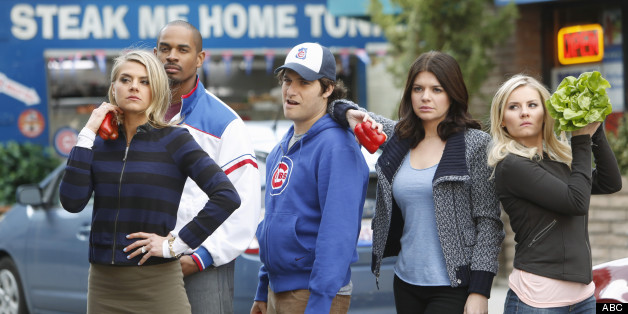 "Happy Endings" was known for its quick-fire jokes, but for every joke that made it into the show, there was a whole mess of ones that didn't.
Former "Happy Endings" writer Jason Berger took to Twitter to share a bunch of them.
SUBSCRIBE AND FOLLOW
Get top stories and blog posts emailed to me each day. Newsletters may offer personalized content or advertisements.
Learn more