The Fanning sisters aren't legally allowed to schmooze and drink at the style world's cocktail parties yet, but they're already taking over the fashion industry.
But it's their latest campaign that's caught our eye. The fall collection is heavy on the pearls, and the sisters dress accordingly in demure white and blush-colored ensembles. Elle, 15, nuzzles up to her 19-year-old big sis in the angelic images. There's no way this could go the way of Dakota's banned Lola ad...
Their J.Estina fall campaign will debut in fashion magazines next month, but check out a sneak peak below.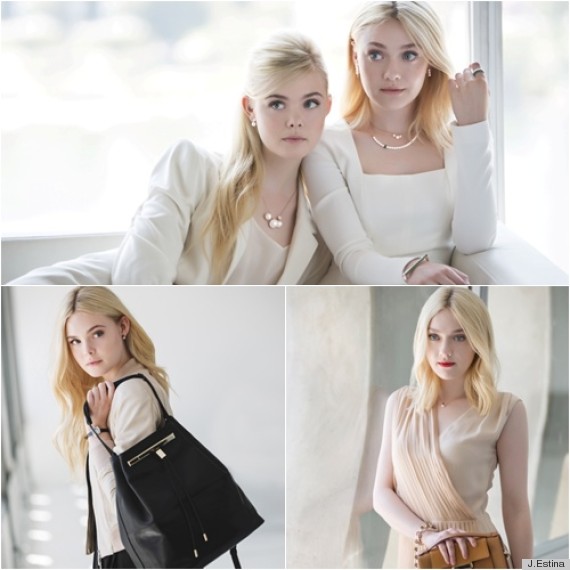 SUBSCRIBE AND FOLLOW
Get top stories and blog posts emailed to me each day. Newsletters may offer personalized content or advertisements.
Learn more