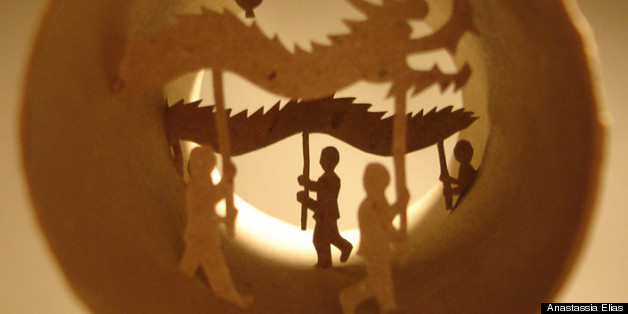 Most people usually discard toilet paper rolls after the last sheet is used. Apparently, painter Anastassia Elias did not get the memo.
Elias also sculpted dancing ballerinas, cirque performers, and a Mexican mariachi band into her cardboard canvases, not to mention a menagerie of animals.
Take a look at the slideshow below to see more of her amazing cardboard cutouts.
Anastassia Elias "Rouleaux"
SUBSCRIBE AND FOLLOW
Get top stories and blog posts emailed to me each day. Newsletters may offer personalized content or advertisements.
Learn more