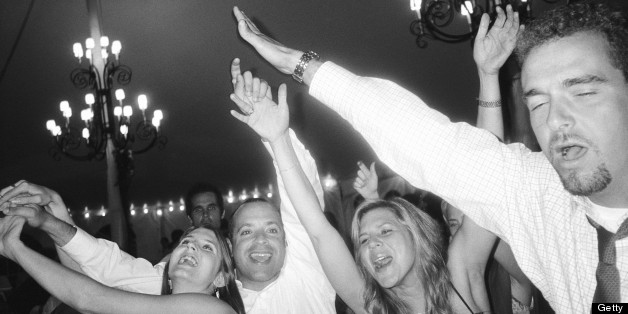 Etiquette rules for wedding guests are basic and fairly obvious -- be punctual, polite and above all, have a good time. Yet somehow at every reception, there's always someone having way too much fun (wasted Uncle Seymour, we're looking at you) and someone who's having no fun at all (shoutout to the Debbie Downer pouting in the corner about the chicken).
On Sunday, we asked our followers on Twitter and Facebook to tell us the absolute worst thing a guest can do at a wedding. Click through the slideshow below for 13 wedding guest "don'ts" to avoid at your next Big Day celebration.
PHOTO GALLERY
BEFORE YOU GO
The Worst Thing A Wedding Guest Can Do
PHOTO GALLERY
The Worst Thing A Wedding Guest Can Do
Keep in touch! Check out HuffPost Weddings on Facebook, Twitter and Pinterest.