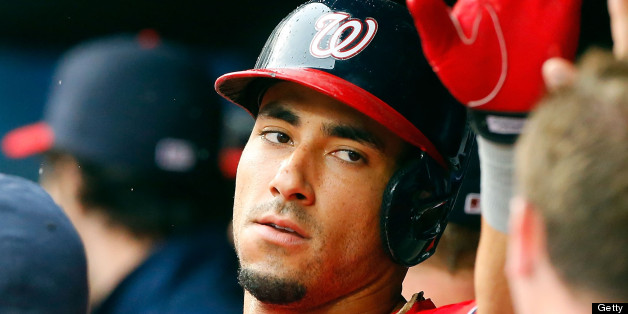 Nationals shortstop Ian Desmond had been sporting a very noticeable goatee in recent days. But at some point between the first and third innings in Washington's game against Philadelphia on Tuesday, he found time to shave it off.
Desmond hit into a double play in his first plate appearance, so perhaps his quick shave was intended to reverse his luck. Desmond was asked about it after the game.
Ian Desmond confirmed he shaved between the first and third innings. "That goatee was weighing me down," he said.
Also on HuffPost:
2013 MLB Season Highlights
SUBSCRIBE AND FOLLOW
Get top stories and blog posts emailed to me each day. Newsletters may offer personalized content or advertisements.
Learn more