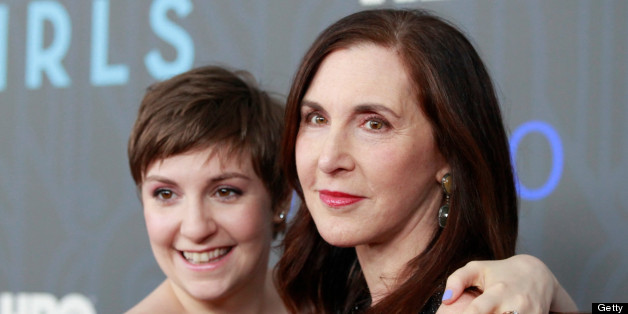 "Girls" star Lena Dunham really hopes Jay-Z appreciates her mom as much as she does.
I wish I could tell you why my mom is with Jay-Z right now.
I hope Jay-Z really gets what's special about my mother
Simmons and Jay-Z are actually no strangers in the art world. Back in 2010, Jay-Z announced that he bought one of Simmons' photographs of a black-and-white pistol attached to women's legs. But he later exchanged it for one of her more feminine images of a perfume bottle with women's legs at the request of wife, Queen Bey.
SUBSCRIBE AND FOLLOW
Get top stories and blog posts emailed to me each day. Newsletters may offer personalized content or advertisements.
Learn more