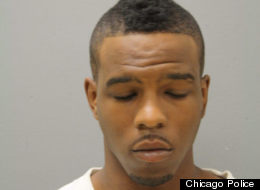 Chicago police have charged a man with shooting a 7-year-old boy who was enjoying a picnic with his family in a South Side park on the Fourth of July.
Marshan D. Bradley, 21, was charged with one count of aggravated battery with a firearm for the attack early Wednesday, the Sun-Times reports.
Bradley allegedly fired shots at Cole Park about 7:25 p.m. last Thursday, striking 7-year-old Christian Lyles in the neck.
Lyles was initially listed in critical condition following the incident, though police officials told DNAinfo Chicago the small boy is "doing better" and now recuperating at home.
Police don't believe the boy was the indented target and said Lyles was sitting near an known gang member when Bradley allegedly exited a vehicle circling the block to fire on the crowd of people.
Citing court records, the Tribune reports Bradley has an existing rap sheet that includes delivery of a controlled substance and reckless conduct.
Bradley is due in court July 16.