Ajay Sundar, Jibril Ghadban Pot Brownie Leads To Housekeeper's Hospitalization, Criminal Charges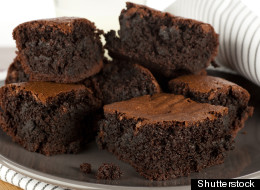 A pair of suburban Chicago men got a major buzzkill after they were charged with reckless conduct for making pot-laced brownies that ultimately led to a family housekeeper's hospitalization.
Orland Park police came to a home in the 9100 block of Kensington Way about 10:30 a.m. Sunday after the housekeeper working in the home called 911 to report she felt faint and dizzy, according to Orland Park Patch.
After the 57-year-old woman was taken to the hospital as a precaution, she told police she had eaten a brownie at the home that tasted like pot.
The woman worked for the family of 23-year-old Ajay Sundar whose parents were reportedly overseas when Sundar and 22-year-old Jibril Ghadban made the brownies for a sleepover. According to the Tribune, police later charged the two with violating a local reckless conduct ordinance for their involvement in the incident.
The men originally refused to cooperate with police but the Sun-Times reports Ghadban eventually led officers to a trash can in a nearby park that had three Tupperware containers of pot brownies.
The two are due in court Aug. 13. The housekeeper, meanwhile, told police she didn't plan to press any charges of her own.