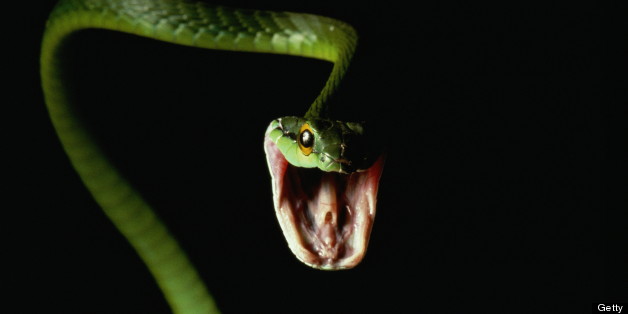 A 35-year-old Israeli man was rushed to the hospital on Friday after a snake appeared in his bathroom toilet, jumped at the man as he was relieving himself, and bit him square on the penis.
The snake wasn't poisonous, but the poor guy knew something horrible had happened as soon as a burning sensation rose up his junk.
SUBSCRIBE AND FOLLOW
Get top stories and blog posts emailed to me each day. Newsletters may offer personalized content or advertisements.
Learn more