If there's one thing grandmas love, it's tattoo-based humor. Reportedly, this guy's grandma told him not to get anymore tattoos.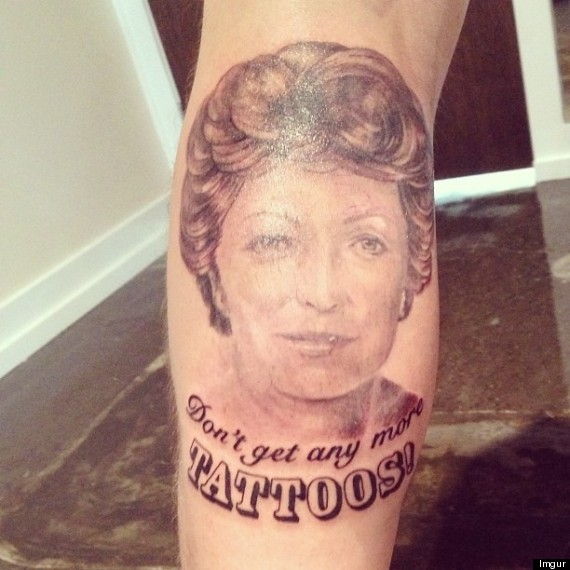 Also on HuffPost:
The Most Regrettable Pop Culture Tattoos Ever
SUBSCRIBE AND FOLLOW
Get top stories and blog posts emailed to me each day. Newsletters may offer personalized content or advertisements.
Learn more