There's pretty much nothing to hate about Jennifer Garner -- she's sweet, she's funny and she's a prime example of a stylish Hollywood mom.
So stylish, in fact, that Max Mara tapped her to be its very first celebrity face. The Italian fashion house unveiled the first shot of the fall 2013 campaign, featuring Jen in the brand's signature cashmere camel coat. "Jennifer Garner is a real woman, not a cover girl, not a starlet, and she has different interests, a family and values," chairman Luigi Maramotti told Women's Wear Daily. (Jen simply calls her style "pragmatic.")
Plus, the actress is a legitimate fan of the brand. She actually owns the very coat she modeled, wearing it back in 2011 when she was pregnant. And while she has been the face of Neutrogena, this is the first time she's signed on to work for a fashion brand, shooting for fall 2013 as well as spring 2014.
You can expect to see Jen's new ads in fashion magazines and newspapers come September. In the meantime, check out the first fall 2013 photo and a shot of the star wearing the same coat on the street.
Jen's Max Mara ad: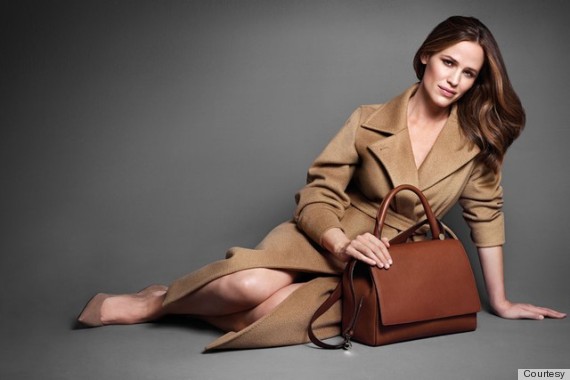 Jen wearing the same coat back in 2011: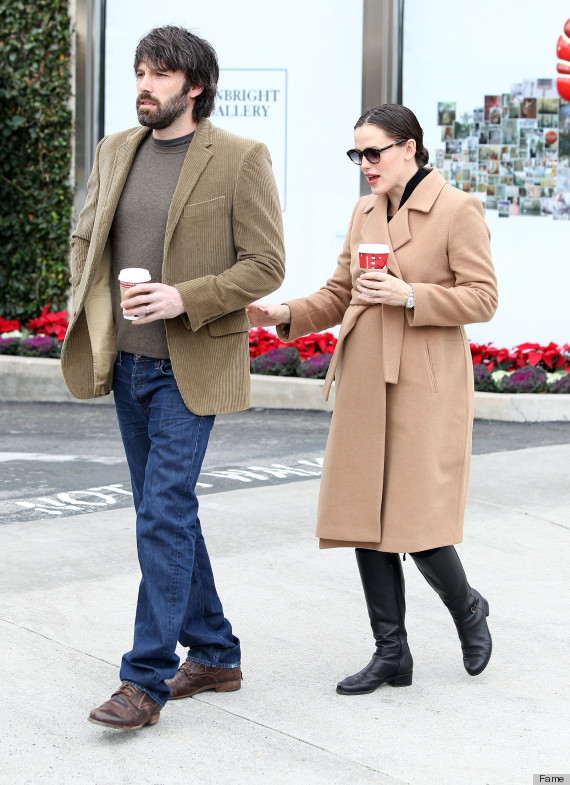 She's not the only Hollywood mom with style:
Stylish Celebrity Moms and Daughters
Eclectic, yet sexy and sophisticated, Bey and Solo are the perfect blend of their mother, Miss Tina. And how amazing does mom look?

Following in her mother's acting steps, Kate has also inherited Goldie's affinity for fun and fabulous fashion.

The one-year-old cutie obviously has taken a cue from her posh mama when it comes to dressing up and stealing the paparazzi's attention.

While we love Katie Holmes' laid-back style, we envy Suri for her ladylike, yet playground-appropriate ensembles. We certainly weren't sporting designer flats while popping a wheelie.

When the entire world has their eyes on you, then it only makes sense that you always put your best dress forward.

Though there have been times where Madge has upstaged her mini me (as seen here), we think Lourdes is doing just fine claiming her place in the style spotlight.

The Middleton girls may now be a part of the royal family, however, their casual look never reads uptight or over-the-top (except when they're wearing fascinators).

We're sure this model mom is extremely proud of her gorgeous girl and how she shows off her stellar family genes in front of the camera.

When it comes to walking to the beat of your own style drum, this mother-daughter duo leads the band.

Good looks? Check. Stellar style. Check. Check. Check.

When the Vogue editor and her daughter cozy into the front row, we have to force ourselves to focus on what's coming down the runway.

Eva is a spitting image of her mother, Susan -- right down to their curly, red ringlets and demure dresses.

We'd give almost anything to inherit the clothes Allegra is sure to from her designer mama, Donatella.

When asked who her style icons are, "Girlfriends" actress Tracee Ellis Ross always places The Supremes singer at the top of her list. And she's quite the inspiration herself.

Sure, we've all some pretty nasty fall-outs with our mothers, but there's nothing like family (and sharing each other's clothes!)

Peggy Lipton is the epitome of ageless beauty and style. And her daughter, Rashida, is right on track to emulating "The Mod Squad" star.

Yet, another magazine editor and daughter duo that makes us want to hit up every sample sale from New York City to Paris.

Sharp wit aside, the Osbourne women stay on our fashion radar with their electric hairdos and envelope-pushing ensembles.

We bow down to this blonde and beautiful mother and daughter. They surely know the secret to working it, both on and off-camera.

The catwalk queen better watch out! Her drop-dead gorgeous mother, Valerie, is proven model material.

Beyond their bad-girl personas is some serious rock 'n roll style that would make Elvis proud.

She may have daddy Mick's swagger, but mama Bianca deserves a nod for passing down amazing style.

Our brothers may have crushed hard on Bonet as "The Cosby Show's" Denise Huxtable, but we're head over heels with daughter Zoë's grungy fashions.

Not even grandfather Ernest Hemingway could pen a tale as beautiful as grandaughter, Mariel, and her lovely offspring.

No other mother and daughter can pull off wacky patterns and prints like the Missonis.

We often see celebs on the red carpet but thanks to paparazzi we get to see what our favorite celebrities are wearing off the red carpet. We've got a recap of some celebrity street styles…
Want more? Be sure to check out HuffPost Style on Twitter, Facebook, Tumblr, Pinterest and Instagram at @HuffPostStyle.