If you haven't been driven crazy by regular news media already, the Royal Baby App, released on Friday in the iTunes store and designed by Future PLC, touts "the latest news, Twitter rumours and more." Yes, more. Billed as "a celebration of Kate and Wills' happy day," the Royal Baby App promises to be "packed with the first pictures of the new arrival... First steps, public appearances, royal visits - you'll get it all!" And it's free!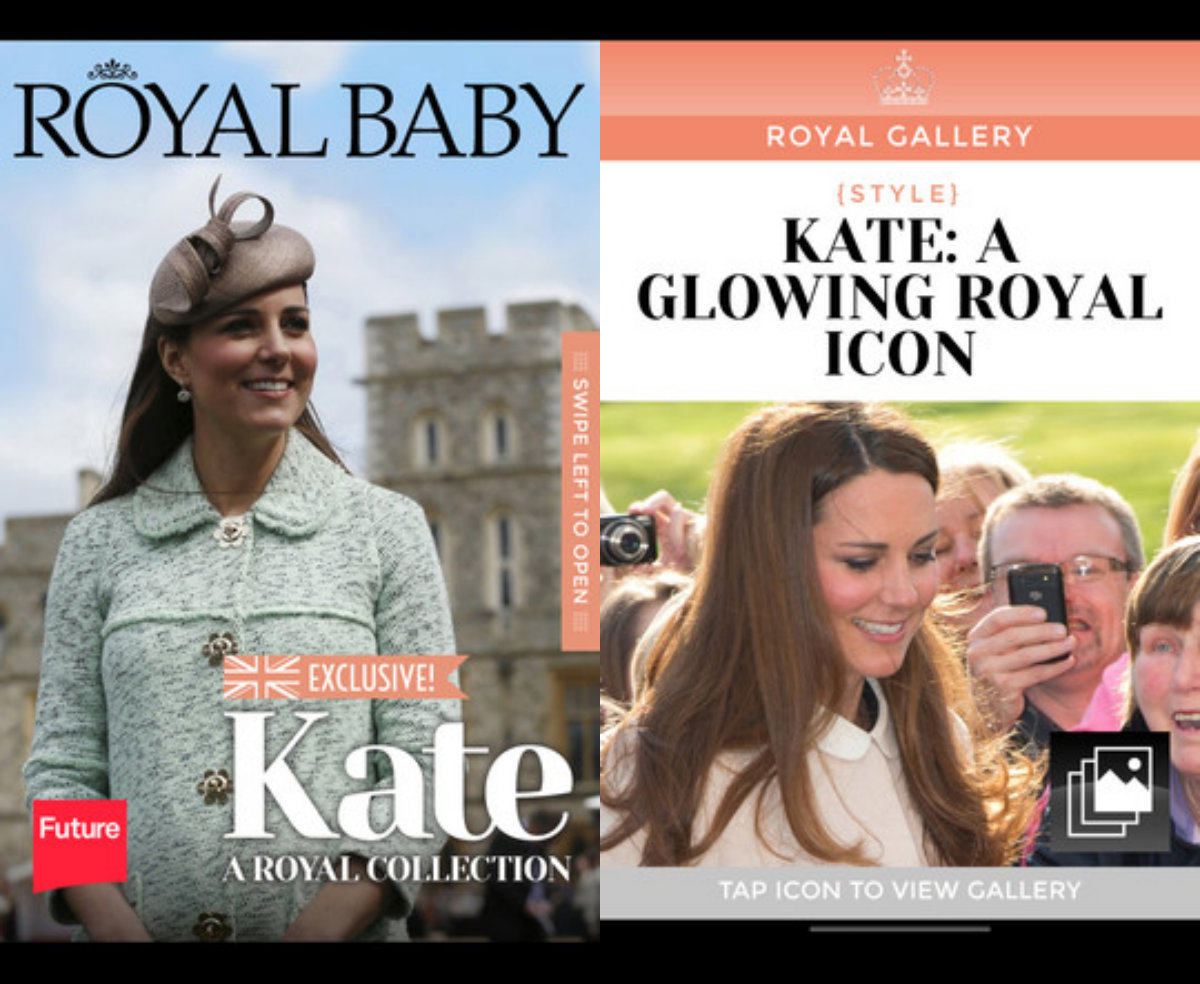 You'll probably see stuff like this on the app:
Media Covers Kate Middleton's Pregnancy
SUBSCRIBE AND FOLLOW
Get top stories and blog posts emailed to me each day. Newsletters may offer personalized content or advertisements.
Learn more