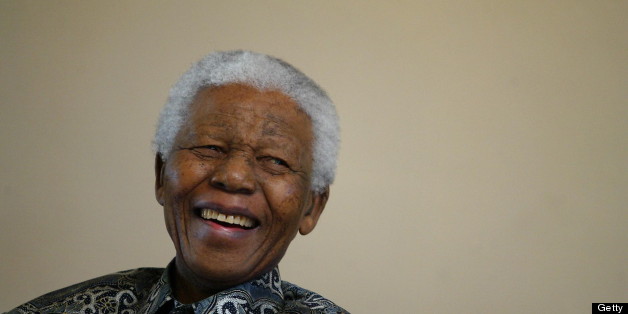 In honor of Mandela Day this Thursday, activists and organizations are encouraging people to find ways to serve others.
Mandela's foundation asked people to share 67 minutes of their day giving back -- with 67 representing the years Mandela spent as an advocate, activist and leader making a difference and serving others.
Richard Branson, the Clinton family, Desmond Tutu, the Dalai Lama, Morgan Freeman, Naomi Campbell, and other influential figures have all posted videos pledging to support the values of compassion and altruism behind Mandela Day.
"I ask you to celebrate by following his example; by doing your best to help others with a full, happy, [and] grateful heart."
"To mark Mandela Day, I will be giving 67 minutes of my time to mentor a group of wonderful young entepreneurs," he said. "I will also pledge to support at least 67 other young entrepreneurs this year in the spirit of making every day a Mandela Day. Please do join in on this special day and make the world a better place for all."
Check out ways below to honor Mandela Day. And let us know in the comments below how you plan to volunteer!
Check out photos below from Mandela's past birthday celebrations.

Earlier on HuffPost:
Happy Birthday, Nelson Mandela
SUBSCRIBE AND FOLLOW
Get top stories and blog posts emailed to me each day. Newsletters may offer personalized content or advertisements.
Learn more