Chipotle Twitter Account Having Some Sort Of Existential Breakdown
Chipotle's Twitter account is having a bit of a hard time this Sunday: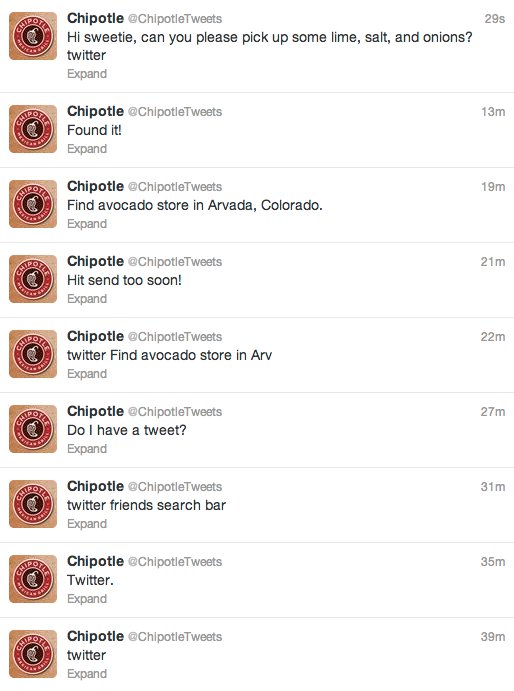 This is an important question:
@ChipotleTweets

Chipotle
It's also possible the account has simply been hacked:
@MatthewKeysLive

Matthew Keys
Chipotle is tweeting from something called "Social Engage," so the account has presumably been compromised -
http://t.co/zgxgyW9FdQ
Whatever, the people love it.
@hunterschwarz

Hunter Schwarz
Feel better, @chipotletweets.
UPDATE: It was a good ride, but it's over now.
@ChipotleTweets

Chipotle
Sorry all. We had a little problem with our account. But everything is back on track now! - Joe
UPDATE: July 24, 6:10 p.m. -- On Wednesday, Mashable reported that Chipotle admitted to faking the apparent hacking.
"We thought that people would pay attention, that it would cut through people's attention and make them talk, and it did that," Chris Arnold, a Chipotle representative, said in an interview with Mashable.