All signs lead to an imminent hospital departure for Will and Kate, and the new parents are expected to leave the hospital either after 6 pm tonight or early tomorrow morning.
The Middletons spoke to the press upon leaving the hospital. Carole addressed the press, describing the royal baby as "absolutely beautiful" and confirming that Will and Kate are "both doing really well." When prodded for a name, Carole declined: "Absolutely not!"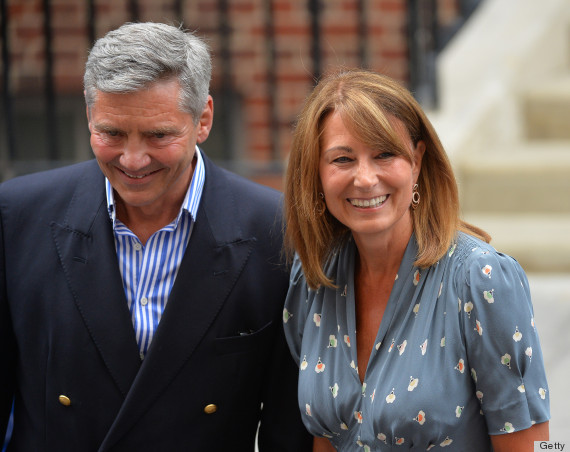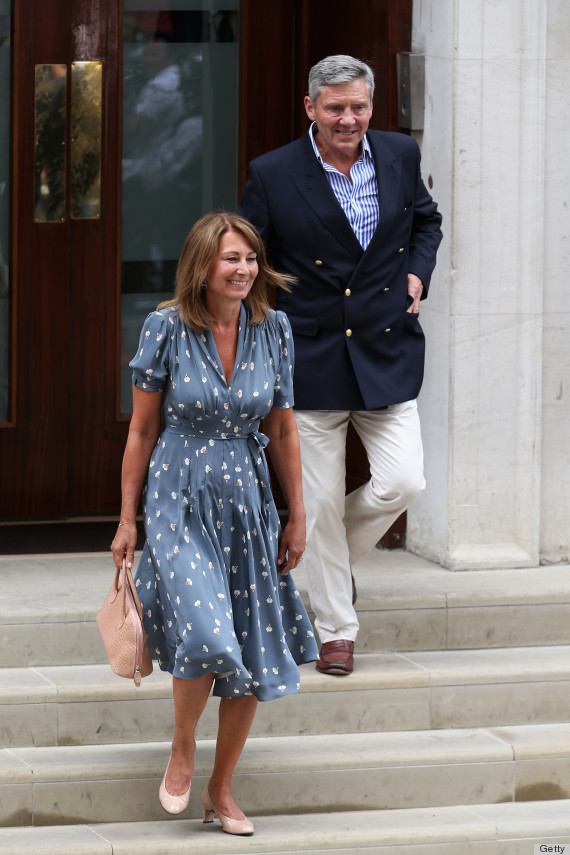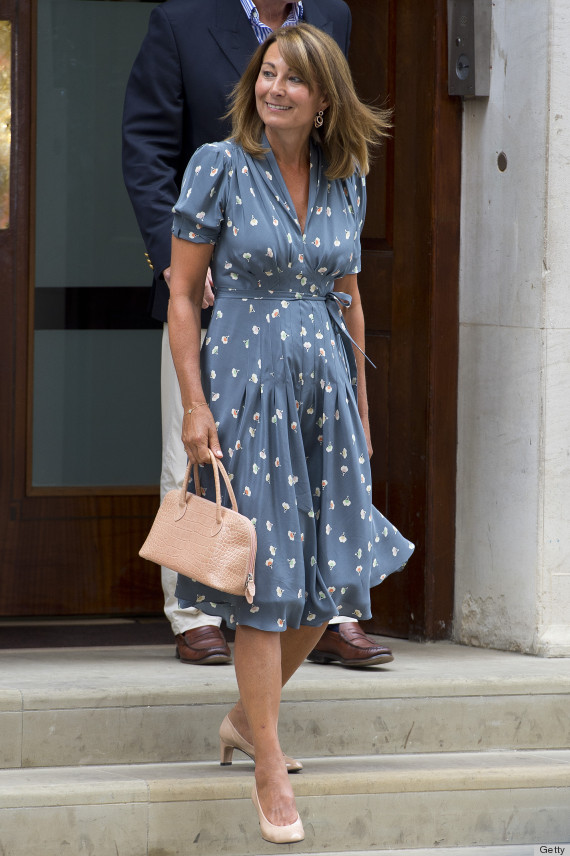 The Middleton Family In All Their Glory
07/24/2013 12:06 PM EDT
Queen Elizabeth Is Glad Her Great Grandson Doesn't Have His Dad's Ears
Your sex life will never be the same. In my day. What, not breast-feeding?
From diet tips to "little baby, little problems," sleep-deprived and super-stressed new parents have heard it all. And they want you to stop it.
As Britain's Prince William and his wife, Kate, move along on their parenting journey, it seems even the queen has had a what-not-to-say moment. According to a special edition of Us magazine on raising royals, she exclaimed soon after William's birth: "Thank goodness he hasn't ears like his father!"
SUBSCRIBE AND FOLLOW
Get top stories and blog posts emailed to me each day. Newsletters may offer personalized content or advertisements.
Learn more