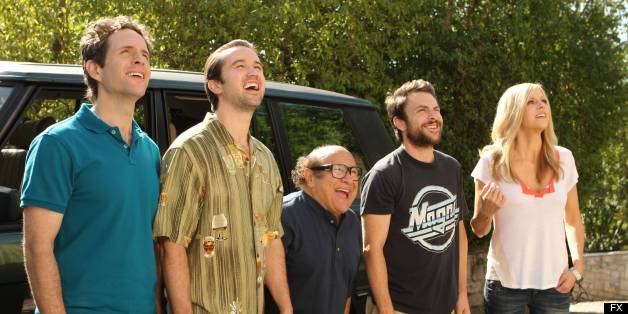 "It's Always Sunny in Philadelphia" is ending after Season 10, according to series star and executive producer Glenn Howerton.
"Yes. There's a certain point where you wear out your welcome and we don't want to do that. We want to leave them wanting more. We spend a lot of time trying to find new lines to cross," he said. "We're not trying to offend people or gross them out, but we're looking to surprise them. I think we're proud of what we've done so far, so it's time to stop. I'm sure there are already a few people who are like 'Jesus Christ is that show still on? Go away.'"
A rep for FX said the network has ordered through Season 10, but nothing else has been finalized.
UPDATE: Howerton sent out the below tweet after the Rolling Stone quote came out:

That was a misquote in Rolling Stone, y'all. We're signed on through 10 seasons, but may do more.
SUBSCRIBE AND FOLLOW
Get top stories and blog posts emailed to me each day. Newsletters may offer personalized content or advertisements.
Learn more