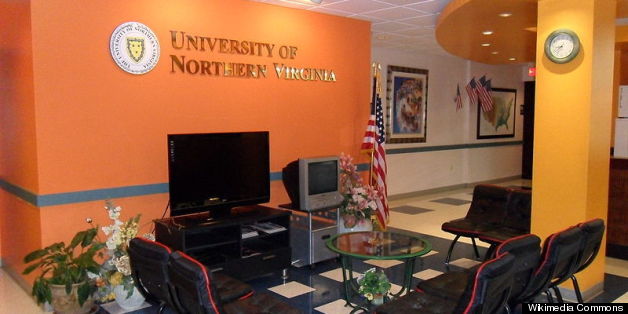 A for-profit college in Virginia that was once run by a chancellor who reportedly maintained a sex dungeon and was the site of a 2011 immigration raid by federal officials has been ordered to close.
The college had a history of problems, the worst of which came in the summer of 2011. The U.S. Department of Homeland Security conducted a raid of the institution that July, and federal officials seized computers and records. The school, they found, almost exclusively enrolled foreign students from India whom the college had helped obtain visas by exploiting loopholes, according to the Chronicle of Higher Education.
Lee had advertised his private basement sex dungeon on a BDSM website, saying he was seeking "attractive submissive" women, according to The Smoking Gun, which posted photos from Lee's profile on the site on Aug. 1, 2011. Lee left UNVA before the end of the month, citing "Discussions of [his] personal life."
The state higher education board is asking for the now-shuttered college to provide information regarding student academic and financial records, after which it will help students obtain tuition reimbursements and school records, as well as discuss their "options for continuing education."
SUBSCRIBE AND FOLLOW
Get top stories and blog posts emailed to me each day. Newsletters may offer personalized content or advertisements.
Learn more