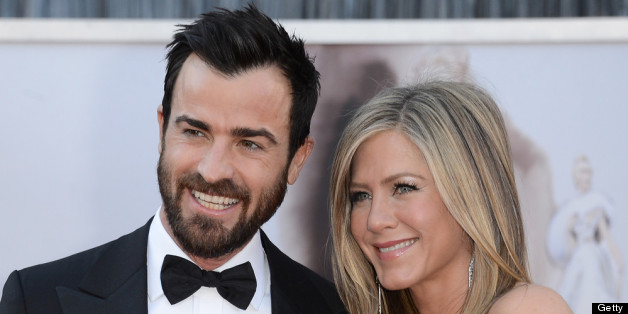 Aniston is currently filming "Squirrels to the Nuts" in New York, and Theroux is reportedly a frequent visitor on set -- which does throw a wrench in other reports that they'd broken off the relationship entirely.
Another source also told Us Weekly that while the wedding is still on, it just isn't their first priority right now -- they're choosing instead to focus on their careers and the renovations to their $21 million Bel Air mansion.
Never a dull moment when it comes to scrutinizing Aniston's love life, there's also the (very flimsy) rumor that the former "Friends" star and Theroux have already tied the knot.
SUBSCRIBE AND FOLLOW
Get top stories and blog posts emailed to me each day. Newsletters may offer personalized content or advertisements.
Learn more