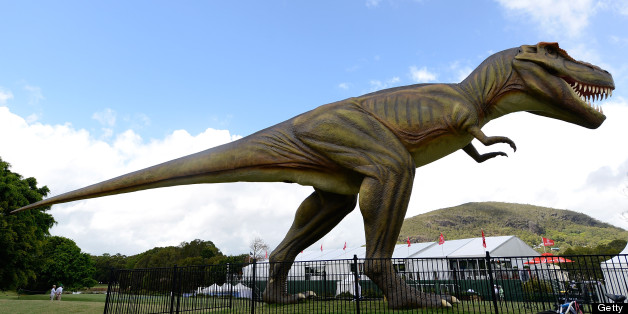 While Palmer's initial proposal was met with nearly 200 objections -- such as worries over noise and the unsightliness of the replicas -- the council ultimately decided the dinosaur park may bring more customers to the resort. The billionaire, who made his fortune in mining, also received approval to construct a vintage car museum.
The dinosaur park will be allowed to feature 160 robotic replicas on the grounds. Palmer had ordered 117 animatronic dinosaurs in April before his plans were approved. The new models will join the several dinosaurs that have already been erected at the resort, including a nearly 28-foot Tyrannosaurus rex named "Jeff."
As The Courier-Mail notes, the dinosaurs replicas will be restricted to a fenced-in area, encompassing 3.2 acres of the 370.6-acre resort.
Palmer's approved plans were scaled back from his original proposal, which was much more extravagant.
Also on HuffPost:
The 10 Countries With The Most Billionaires
SUBSCRIBE AND FOLLOW
Get top stories and blog posts emailed to me each day. Newsletters may offer personalized content or advertisements.
Learn more