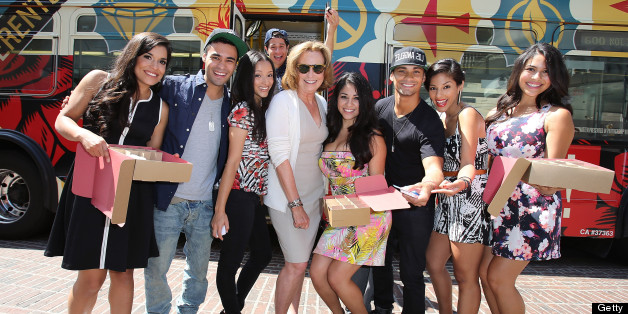 It's a hit drama set among Latino teens with themes of love, sex, violence and revenge -- all the elements of a racy telenovela. But East Los High is designed to teach as much as titillate.
The first TV series exclusively on Hulu in English with a Latino cast, the show is the brainchild of the nonprofit Population Media Center, which creates serialized content to promote social change, and is designed as a PSA of sorts for the target Latino audience. Storylines have a moral, characters become role models, and viewers ultimately are directed to websites with resources on such issues as teen pregnancy. "You start out with a very salacious soap opera and get them in," says Evangeline Ordaz, who writes the show with creators Carlos Portugal and Kathleen Bedoya. "Then hit them up with, 'If you're going to have sex, be responsible.' "
Read more on Hollywood Reporter
SUBSCRIBE AND FOLLOW
Get top stories and blog posts emailed to me each day. Newsletters may offer personalized content or advertisements.
Learn more