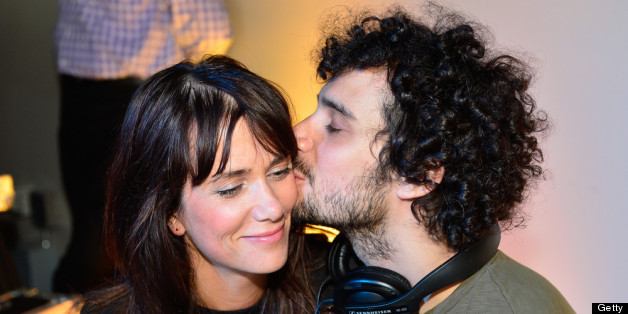 Getty
Kristen Wiig and Fabrizio Moretti have reportedly split. Us Weekly learned that after 18 months, the couple has called it quits.
Wiig and Moretti were first caught smooching at a Black Keys concert in December 2011, but didn't publicly step out together until Ellie Kemper's wedding a few months later.
The "Bridesmaids" star is known for keeping quiet when it comes to her personal life, but in an August 2012 interview with Marie Claire she opened up. "I'm happier than I've ever been and I feel very lucky right now."
Wiig was formerly linked to producer Brian Petsos and was married to actor Hayes Hargrove for four years. Moretti dated Drew Barrymore from 2002 to 2007, which became a funny coincidence once he and Wiig got together. The "Saturday Night Live" star did a dead-on impression of Barrymore. In the January 2012 issue of Allure, Barrymore called their new relationship "wacky" and "incestuous." But she also said, "It seems fitting that they would find each other. I was like 'Right, of course, that makes perfect sense."
A source told Us Weekly that the breakup was amicable and that they hope to remain friends.
YOU MAY LIKE
CONVERSATIONS
FOLLOW HUFFPOST