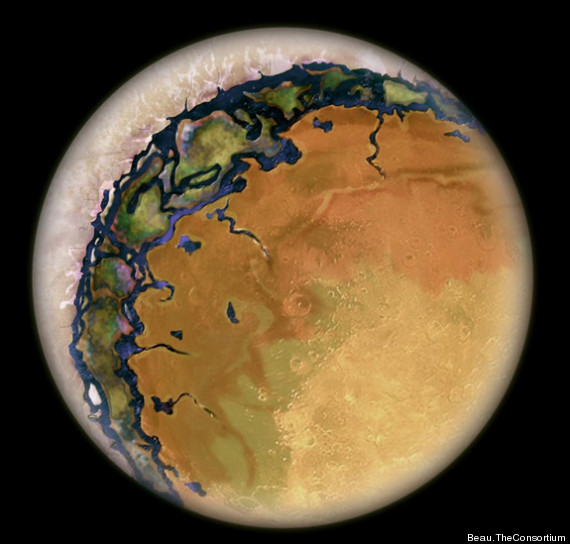 An "eyeball Earth," with its permanent sun-facing side a dry landscape, a temperate ring near the day-night line where water can exist in liquid form, and its dark side piled high with ice.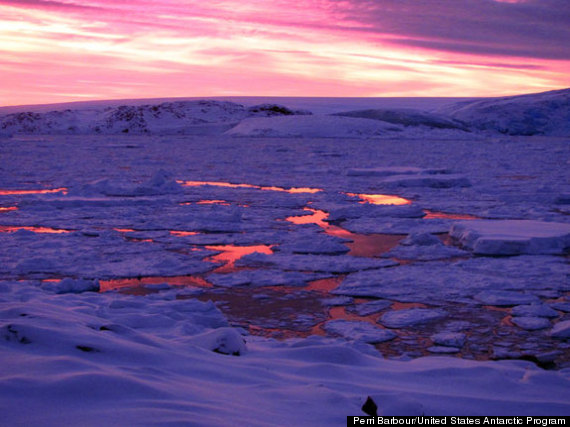 This twilight photo, taken at Palmer Station in Antarctica, hints at what the melting edge of an ice-covered hemisphere might look like around a tidally locked, terrestrial planet orbiting a red dwarf star. Much of such a hypothetical planet's water could get trapped in ice layers on the world's permanent night side.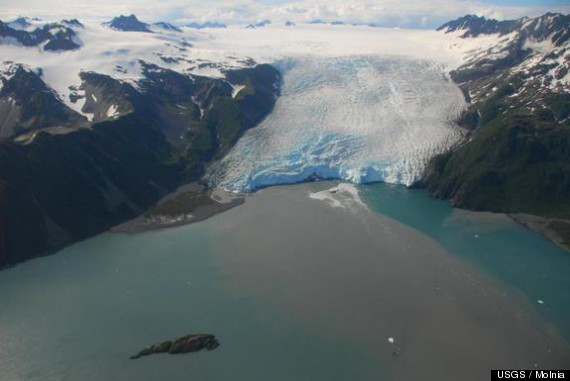 An aerial view of the front of Aialik Glacier flowing from the Harding Icefield on the Kenai Peninsula in Alaska.
Copyright 2013 SPACE.com, a TechMediaNetwork company. All rights reserved. This material may not be published, broadcast, rewritten or redistributed.
Also on HuffPost:
Artists' Conceptions Of Extrasolar Planets
SUBSCRIBE AND FOLLOW
Get top stories and blog posts emailed to me each day. Newsletters may offer personalized content or advertisements.
Learn more