Kidd Kraddick Dead: Radio Host Dies At 53 (UPDATE)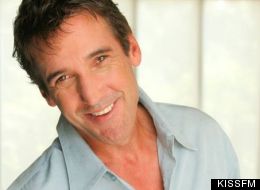 Radio personality David "Kidd" Kraddick died Saturday at age 53.
The radio host was in New Orleans at a charity golf tournament for Kidd's Kids "and his final day was spent selflessly focused on those special children that meant the world to him," Dallas' KISS-FM posted to their website.
According to The Dallas Morning News, Kraddick "has been a staple in the Dallas market since his late-night debut in 1984." His morning show "Kidd Kraddick in the Morning" is syndicated and broadcast to an estimated 100 cities.
Kraddick's "Kidd's Kids" charity "was founded on the premise of making a difference in the lives of children with special medical needs," the website describes. "Kidd's dream was to gather families together going through the enormous struggle of having a child with special medical needs and treat them to a fantasy-filled vacation."
UPDATE: While an exact cause of death has yet to be confirmed, reports that Kraddick died of a brain aneurysm have circulated.
Celebrities like Joe Jonas and Kelly Clarkson have taken to Twitter to express their grief for the beloved radio DJ.
"Oh man, I just heard Kidd Kraddick died! He's my childhood dj," Clarkson posted to the social media outlet. "What a sad day. His poor family. He was always nice 2 me from the beginning."
"The sad sad news about Kidd Kraddick is shocking. He will be missed greatly," Jonas echoed.