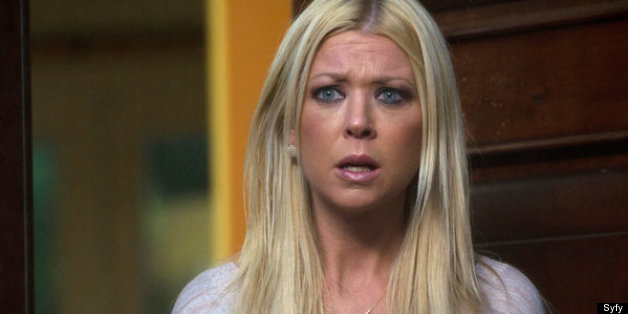 Tara Reid's "Sharknado 2" future is up in the air.
Reid took to Twitter to dispute the report.
There is no script for sharknado 2 until i read it then i will make a decision but everyone that is saying i got cut that is not true#liars
In the first "Sharknado" film, Reid played Ziering's estranged wife.
"Every once in a while, there is a perfect storm -- on television. The fans are clamoring for a sequel. Or perhaps it will be a prequel," Thomas Vitale, executive vice president of programming and original movies at Syfy, said in a statement. "What we can guarantee is that 'Sharknado 2' will be lots of fun. We'll be announcing more details very soon. But we didn't want our fans to worry they wouldn't get their fill of more shark fin, I mean, fun next year."
SUBSCRIBE TO & FOLLOW ENTERTAINMENT
Get top stories and blog posts emailed to me each day. Newsletters may offer personalized content or advertisements. Learn more