5 Great Personal Training Apps To Help You Get Fit Without A Coach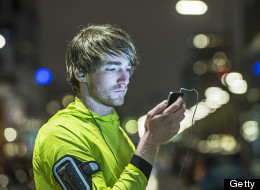 Dilemma: Hiring a personal trainer is pricey, but without any guidance, stepping into a weight room or sparking up a new fitness routine can be intimidating and confusing.
But that's no excuse! With the ongoing surge in health and fitness apps -- 19 percent of smartphone owners use one! -- you can get in tip-top shape with the tap of a finger. (Okay, it takes a bit more effort than that, but you get the point.)
Here are some good places to start. Let us know in the comments if you have a favorite.
On FitnessBuilder Plus, (free for the first month, then $6.99 a month, available on iOS and Android), you have the option to select a live-streamed personal trainer to guide you through any of over 750 workouts or you can drag and drop any of the over 5,600 workout images and videos to create your own routine. A number of the plans extend over weeks or months to help you reach long-term goals.

A-list personal trainers share customizable routines on GAIN Fitness's Cross Trainer app (free, available for iOS) that you match to your goals. The plans vary across a wide-range of fitness realms: There are routines for everyone from basketball players to devoted yogis, complete with audio instructions and motivation. Keep track of your workouts on the app's calendar, which you can even program to remind you when it's to break a sweat.

Beginner runners need not craft their own running plan with the Couch-to-5K app ($1.99, available on iOS and Android), which promises to have newbies ready for a 3.1 mile run in just nine weeks. Pick from one of five motivating coaches to offer audio guides throughout your workouts, which you can easily log, track and share within the app.

You tell the Nike Training Club app (free, available for iOS and Android) your current fitness level and your goals, and it filters through it's 100+ exclusive workouts to present you with the best matches. Each workout comes equipped with video demos and a step-by-step audio guide. The more you complete, the more bonuses and rewards you unlock.

Jefit (free, available on iOS and Android) requires a little more planning on your part. You're in charge of customizing a routine from any of the 1,300+ moves in the app's database, but once you've personalized your plan, the app reminds you what's up next, when and how long to rest and tracks your progress. Plus, with an active social community you'll get extra motivation to stick with it.