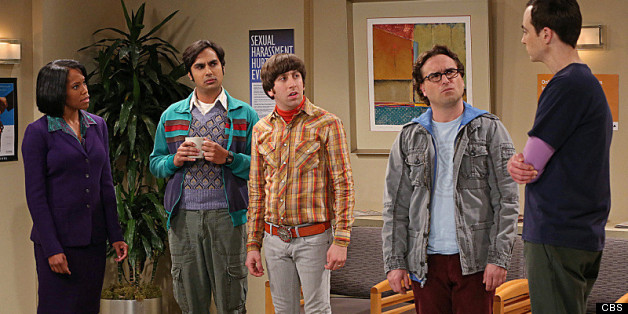 The "Southland" alumna will reprise her role as Mrs. Davis, the director of human resources at Caltech, where Sheldon (Jim Parsons), Leonard (Johnny Galecki), Howard (Simon Helberg) and Raj (Kunal Nayyar) work, in the CBS hit comedy's upcoming seventh season.
King last appeared on "The Big Bang Theory" when Sheldon wound up getting in trouble in a Season 6 episode of "The Big Bang Theory." He got upset when his assistant Alex (Margo Harshman) flirted with Leonard, so he confronted her about it, telling her she's unable to control her urges to reproduce, and even showed her offensive pictures of genitalia riddled with disease.
"The Big Bang Theory" Season 7 premieres on Thursday, Sept. 26 at 8 p.m. with back-to-back episodes on CBS.
SUBSCRIBE AND FOLLOW
Get top stories and blog posts emailed to me each day. Newsletters may offer personalized content or advertisements.
Learn more