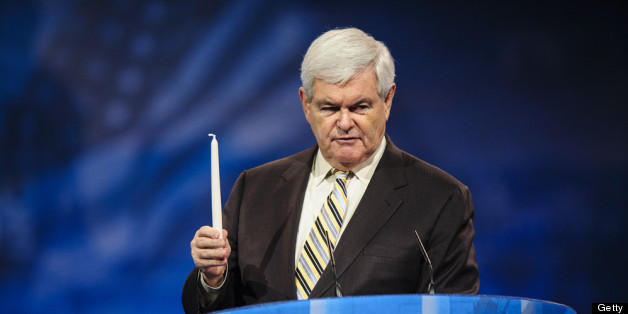 Former House Speaker Newt Gingrich is taking sides in the feud between Sen. Rand Paul (R-Ky.) and New Jersey Gov. Chris Christie (R).
"I consistently have been on the side of having the courage that Rand Paul and Ted Cruz have, and I think it's sad to watch the establishment grow hysterical, but frankly they're hysterical because they have no answers," Gingrich said Thursday on "The Laura Ingraham Show."
Gingrich called Christie "a very good governor of New Jersey" but said his "very strong personality" could be a problem.
"Apparently in New Jersey tradition, he thinks bluster and strong language without facts can carry you a long way," Gingrich said.
Gingrich said he thinks Paul and Sen. Ted Cruz (R-Texas) "will gain strength" within the party because "they are among the few people willing to raise the right questions."
The GOP feud between Christie and Paul started with Christie criticizing Paul for engaging in "esoteric debates" over foreign policy, calling his libertarianism a "very dangerous thought." The fight has continued to escalate, but Paul did say Wednesday he's "ready to dial it down."
"I think we've got enough Democrats to attack that maybe Republicans can quit attacking Republicans," Paul said on Fox News.
CORRECTION: An earlier headline on this story featured the wrong Paul. Gingrich took Rand Paul's side, not Ron's.
ALSO ON HUFFPOST:
PHOTO GALLERIES
Newt's Vision For Life On The Moon