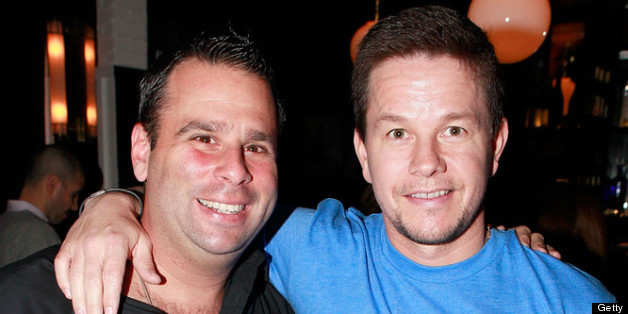 Producer Randall Emmett has more than 80 films listed on his IMDb page. Some, such as "The Amityville Horror," "Rambo" and "Righteous Kill," made a lot of money at the box office; others, such as "Broken City" and "The Wicker Man" did not; many star Curtis "50 Cent" Jackson.
"I like big movies," Emmett told HuffPost Entertainment, before citing "Argo" and "Zero Dark Thirty" as two contemporary favorites. That attitude is reflected in Emmett's recent output as well: he produced 2011's "End of Watch," the aforementioned "Broken City," and this year's other Mark Wahlberg films, "2 Guns" and "The Lone Survivor."
Out Friday, "2 Guns" is Emmett's biggest film thus far. The action-heavy throwback features Wahlberg and Denzel Washington playing unlikely allies in a twisty story involving drug cartels, U.S. intelligence agencies and a lot of bulls.
"Everybody was on their game," Emmett, who has been friends with Wahlberg since 1995 and worked as the actor's assistant, said of the "2 Guns" production. "I wanted to be the best producer I could be when he was there. I had really competent partners on this movie. Even though I have made 70-something films, you're coming into this big machine. I just wanted to be a partner, but if it's not broken, I'm not going to try to fix it. This movie was a lot of fun."
Fun is an operative word when talking to Emmett, who has an enthusiasm about film that's contagious. He spoke to HuffPost Entertainment about "2 Guns" and how he got involved with the next Martin Scorsese film.
You went to school in New York, is it nice to be back in the city?
I've been coming a lot for the Martin Scorsese movie that we're going to do next year: "Silence." It's always on the front of my mind. It's taken over my life. I got involved in January or February of this year and we went to Cannes and sold the movie internationally. Marty came and it was awesome. Now we're starting on July 10 of next year in Taiwan.
That is a film that Scorsese has been trying to make for two decades. Had you followed its progress?
I did, and maybe about two years ago it came around. Kind of before "The Wolf of Wall Street," they were talking about doing it. I wanted to do it then, but Marty went off to do "Wolf" and then it came back around. He was very aggressive in making sure the movie was going to get made under any circumstance. I flew to New York and sat with him. It was a very simple interview. He said, "Well, tell me about you." I said, "I went to film school about 20 blocks from here. It's an honor to be in the room with you." What else am I going to say? He said, "So what do you think of the movie?" I said, "What am I going to tell you, Mr. Scorsese? Am I going to sit here and tell you were to put the light? All I have to say is one thing: Whatever you want, you can have. I just want to be side by side with you. It'll be like my graduate film school." He started laughing and said, "I like this kid." The rest is history.
You've produced over 70 films, but "Silence" seems like another level.
It's the pinnacle for any actor or producer or financier. For me, going to film school, I don't think I ever thought in my mind I would make a Martin Scorsese movie. When you go into Hollywood, you just think, "I'm going to make the best films I can get access to and grow as a producer and financier." The moment came and it was surreal. When you're talking about movies -- and even when you talk about actors some times -- you're talking about it because you're looking at it from a business perspective. Then when you get into a room, it all goes away. You can say all the shit you want to say, and then Martin Scorsese is sitting and staring at you going, "What do you think?" You're like, "What?" There were these moments in the south of France when we were sitting after doing the work all day. It's 6 or 7 o'clock at night and we're having a glass of wine, and he starts talking about film preservation and restoration. It's just surreal. The greatest filmmaker talking about movies and making "Raging Bull." It's overload.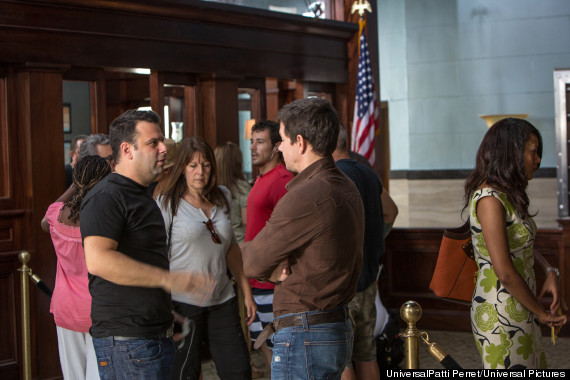 Is there a difference for you as a producer on something like "Silence" and something like "2 Guns"?
First, my best friend is Mark Wahlberg. So getting in business with my best friend after being best friends for 20 years was amazing. When we got into "2 Guns" and then the reality of Denzel coming aboard, I was like, "Come on." It was another one of those moments. I watch every Denzel movie. I know the lines. I can repeat "Man on Fire." You name it, I know it. You get so excited and overwhelmed. For me, I'm kind of like an audience when I make a movie. I'm lucky to be part of the process. I think that's what keeps me so enthusiastic and youthful toward the process. Look, "2 Guns" is this great, fun adventure. We want to entertain people and give them a great ride. I think we did it, but we got lucky along the way to get Mark and Denzel to raise the bar of this film.
Movies like this have become anomalies, of sorts. Was it hard to convince investors to give you money for a non-franchise, non-superhero project?
It wasn't believe it or not. I went to my investors and said it's a commercial film, it's a fun ride, it's two-hander. People got so excited about the idea of Denzel and Mark together, as much as I did. I think financing any movie is hard, but I feel like the enthusiasm from my partners was so overwhelming. It was a no-brainer.
I'm the kind of producer and financier that if you tell me Denzel and Mark are going to make a movie about reading a book in Central Park, I'm still interested. There's just something magical about Denzel and Mark individually. Today, movie stars are very few and far between. These are two staples that have success both in the Oscar world and also commercially. When you get that together, I feel that's magical.
Your films buck the trend of non-stars: Denzel, Mark, Sylvester Stallone, Arnold Schwarzenegger, Bruce Willis. Is that intentional because those stars travel well overseas?
I think we drive some of our films specifically on movie stars in a classic way. I think we've done that on a lot of these projects. But, yeah. I think it really starts with the director. I try to take all the credit [laughs], but the day that I sit with the director and he says, "Here's who I want to make the movie with," we say, "OK, that group of actors that you like would work for this kind of movie." Then we let them go on the creative run. We support them and it's our job to hopefully secure them financially once they create a vision.
Were you worried about how working with Mark might affect your friendship?
I don't think he had any apprehension because of our friendship, but I was a little nervous. I was like, "Shit, what if I tell him what to do? It's going to be a problem." The truth is that it's like summer camp for us. Our friendship is so close. When you get to work with a friend, it's such a great experience. Because when things go wrong -- and things go wrong on movies -- Mark is such a producer and such an actor, that he taught me so many things. When I had issues, budget issues, he would say, "Take a beat. We can work this out." So working with someone who has such experience, who produced "The Fighter" and all the TV shows, is great. He really understands what I'm going through. It's having your friend there, but also having a real voice that I trust.
Are you nervous about how the film will do?
Nervous is an understatement. Not sleeping well is a better answer. There's a lot riding on this movie. My mom is like, "It's going to be fine!" I'm like, "Mom, what do you know? You talk to your friends! Your friends know your son is the movie producer." The answer is that it's the movie business. I'll say this: I'm confident because I'm proud of what we did. We made a movie that I feel is great. It could not have been any better than what it is. The part where I'm not sleeping well is the part where you want people to come see it. People say to me, "Oh, it's Denzel and Mark." As a producer and as a financier, though, I don't sleep well until Friday. I hope that everybody comes. The great thing for me is that I'm always trying to ask myself would I go see that movie? I definitely would see this movie if it was a friend of mine's movie. That's a good a sign. Because it takes a lot for me to get in the car and go to the theater. So for me, this is a movie that whether my name is on it or not, I'm a Denzel fan, I'm a Mark Wahlberg fan, I'm going to go.
This interview has been edited and condensed.
PHOTO GALLERY
BEFORE YOU GO
'2 Guns'