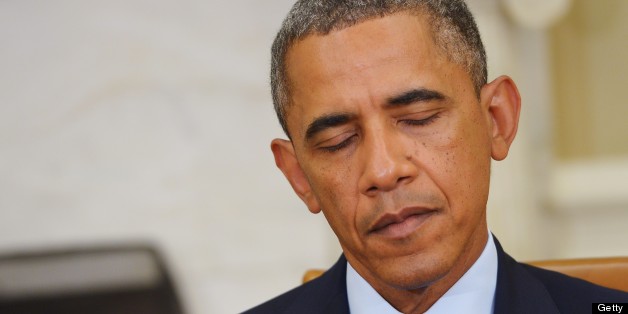 President Obama returns to California next week for a two-day trip in a swing through western states that will include another appearance on "The Tonight Show with Jay Leno."
White House spokesman Jay Carney said in a press briefing that the president will first go to Phoenix to talk about how his economic proposals will help the middle class by investing in manufacturing and infrastructure. He'll also discuss his efforts to help homeowners and those seeking to purchase their own home.
From there, the president will fly to Burbank to appear with Leno. It will be his sixth appearance on the show and his fourth since being elected.
On Wednesday, the president travels to Camp Pendleton to meet with troops and their families and offer his thanks for their service.
Police officials would not release any details of how the commander in chief will move through the city, although there has been a heightened awareness of the traffic snarls that often result, affectionately called Obamajam.
LAPD Cmdr. Andrew Smith said city officials has worked with the Secret Service over the years to minimize the impact of presidential visits.
"We had some problems when he was first elected, but we have learned from that," Smith said. "We try to helicopter him in to locations and also use rolling closures to go along with the motorcade rather than close off streets for hours."
Earlier on HuffPost:
Obama's Handshakes Around The World
SUBSCRIBE AND FOLLOW
Get top stories and blog posts emailed to me each day. Newsletters may offer personalized content or advertisements.
Learn more