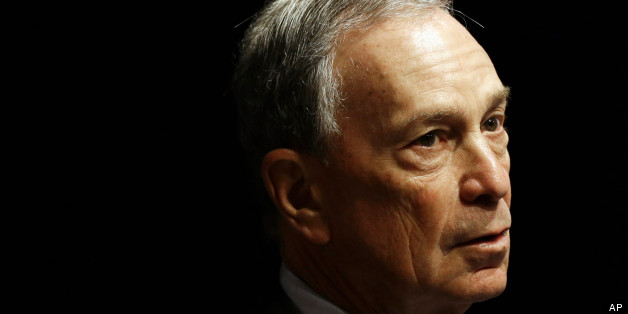 WASHINGTON -- Mega-donors remain the biggest source of funds for super PACs so far in the 2014 election cycle, but their share of those donations is down from the 2012 campaign.
Contributions from the 20 donors giving $500,000 or more each constitute 40 percent of the $59 million raised by super PACs in the first six months of 2013, based on Federal Election Commission filings. That is down from the approximately 60 percent share that mega-donors gave over the 2012 election cycle.
Many of the biggest donors from the last election have yet to put their chips down on their favorite super PACs this year. Casino billionaire Sheldon Adelson, who, along with his wife Miriam Adelson and their children, gave more than $100 million to Republican super PACs last go-around, has not yet donated. Nor have Democratic mega-donors Fred Eychaner, who gave $14 million in the 2012 election, or James Simons, who gave nearly $10 million.
Much of the drop-off in mega-donor interest can be attributed to the lack of a presidential contest this cycle. In the last election, those super PACs backing presidential candidates or otherwise focused on the presidential contest sucked up huge donations with greater ease than other groups. In the first half of 2011 alone, the pro-Mitt Romney Restore Our Future pulled in $500,000-plus contributions from 11 different donors. No group this cycle has received such contributions from more than three different donors.
Super PACs were created after the Supreme Court's 2010 Citizens United ruling and a subsequent lower court decision opened the door for corporations, unions and individuals to spend unlimited sums on independent political activity.
So far in 2013, the largest super PAC donor is the Democratic Governors Association with a $3.6 million contribution to its own super PAC, DGA Action. The group is already spending big money this year on the high-profile gubernatorial elections in New Jersey and Virginia.
DGA Action has given $2 million to Virginia's Democratic gubernatorial candidate, Terry McAuliffe, this year and began airing attacks against New Jersey Gov. Chris Christie (R) back in the summer of 2012.
New York City Mayor Michael Bloomberg is the second biggest super PAC donor this year with $2.25 million in contributions. Independence USA PAC, which Bloomberg founded, received $2.15 million from him, and Americans for Responsible Solutions, the pro-gun control super PAC launched by former Rep. Gabrielle Giffords (D-Ariz.), received $100,000.
Powered by Bloomberg's contributions, Independence USA PAC became the biggest spender in the special Democratic primary election for Illinois' 2nd Congressional District in February. The group shelled out $2.2 million to oppose former Rep. Deborah Halvorson and state Sen. Toi Hutchinson over their opposition to gun control bills in Congress and to support Robin Kelly, who won the race in large part thanks to the impact of that super PAC spending.
Labor unions have come out of the gate strong with super PAC contributions in the early stages of the 2014 election cycle. The United Brotherhood of Carpenters and Joiners has given $1.9 million, the AFL-CIO has given $1.8 million, and the American Federation of State, County and Municipal Employees has given $1.5 million. Teachers unions have also pitched in, with $700,000 from the Massachusetts Teachers Association and $671,250 from the National Education Association. Unite Here, which represents workers in the airport, food service, gaming, hotel, textile and laundry industries, gave $500,000.
Leading into a midterm election, a number of mega-donors have sent their money to super PACs with a prominent policy focus, rather than the candidate-specific or party-aligned groups that have dominated the world of unlimited money.
Thomas Steyer, head of the hedge fund Farallon Capital, has pumped $1.75 million into CE Action Committee, a super PAC he created to elect more members of Congress who would work to reduce carbon emissions and combat climate change.
"If you look at the 2012 campaign, climate change was like incest -- something you couldn't talk about in polite company," Steyer told Bloomberg Businessweek. "With the current Congress, the chance of any significant energy or climate legislation that would move the ball forward is somewhere around nil -- possibly lower."
CE Action Committee, formerly known as NextGen Committee, spent more than $1 million in 2013 to help elect climate hawk Sen. Ed Markey (D-Mass.) in the Massachusetts special election.
Investor Jonathan Soros, the son of billionaire investor and Democratic mega-donor George Soros, has his own policy-focused super PAC. Friends of Democracy -- which pushes campaign finance reform on the federal and state levels through issue advocacy, suport for pro-reform candidates and opposition to anti-reform candidates -- has been funded by more than $1 million from the younger Soros this year. The group has already spent the vast majority of that money on an ultimately unsuccessful fight to pass public financing of elections in New York state.
"Our ambition is to create a vehicle for the people, whether they're engaging with money in politics or otherwise and whether they're Democrats or Republicans, who see the system as broken and who express that," Soros said. "But our challenge is to find and recruit them to the cause."
Facebook billionaire and Napster co-founder Sean Parker was the second biggest donor to Friends of Democracy with a $250,000 contribution. In making his first super PAC donations, he also gave $250,000 to another policy-oriented group, Americans for Responsible Solutions.
Aside from Parker and Bloomberg, a few other mega-donors have supported that gun safety group: Salesforce.com CEO Marc Benioff contributed $500,000, and Steve Mostyn, a Texas trial lawyer and the group's treasurer, gave $250,000. (The top fundraising super PAC in the first half of 2013, Americans for Responsible Solutions received more than half of its money from small and medium-sized donors.)
Mostyn also gave $250,000 to Battleground Texas, a super PAC working to increase Democratic support and turnout in the Lone Star State, and $100,000 to House Majority PAC.
As that last donation indicates, despite the policy-oriented groups' fundraising successes, the candidate-specific and party-aligned super PACs have also continued to attract money from big donors.
The misleadingly named Americans for Progressive Action was formed to back Republican Gabriel Gomez in the Massachusetts special Senate election. The group was funded entirely by $1.7 million in contributions from California vintner Thomas John Jordan. He told The Wall Street Journal, "I just couldn't sit by and watch and leave [Gomez] alone while the establishment Republican groups decided to sit on their hands and just leave him on the beach. I just couldn't do that."
Before his death in April, Republican mega-donor Bob Perry gave $1.1 million to GOP-aligned super PACs, including a $1 million contribution to Senate Conservatives Action, which is linked to former senator and current Heritage Foundation president Jim DeMint, and $100,000 to the Karl Rove-founded American Crossroads. Another noted Texas donor, Harold Simmons, gave $1 million to American Crossroads through his company Contran Corporation.
Richard Uihlein, the CEO of U-Line Corporation, gave $630,000 to conservative super PACs in the first six months of the year. He sent $280,000 to Liberty Principles PAC, which spent money on state-level Illinois races in 2012, $250,000 to Club for Growth Action and $100,000 to Senate Conservatives Action. The latter two groups direct a large portion of their money toward supporting the most conservative candidates in Republican primary elections.
California real estate investor George Marcus, a longtime Democratic donor, gave $500,000 to super PACs in 2013. He split his contributions between House Majority PAC and Senate Majority PAC, which work to elect Democrats to their respective chambers.
American Bridge 21st Century and its nonprofit foundation gave a combined $592,627, mostly from the nonprofit to fund the super PAC's staff. And, finally among the top 20 mega-donors, the Cooperative of American Physicians gave $844,510 to its own super PAC to support or oppose candidates based on their positions on medical liability reform.
Aaron Bycoffe contributed reporting.
PHOTO GALLERY
BEFORE YOU GO
2014 Election: $500,000-Plus Super PAC Donors
PHOTO GALLERY
2014 Election: $500,000-Plus Super PAC Donors