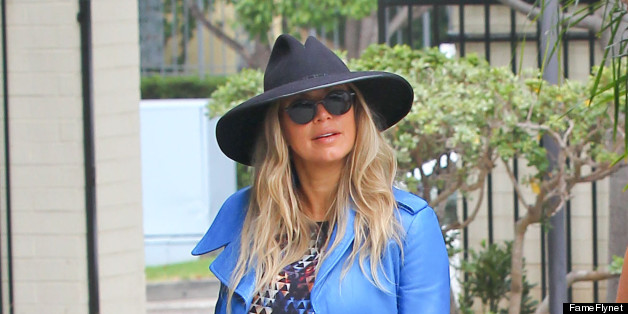 Yes, Fergie is STILL pregnant ... and looking fabulous at that.
The 38-year-old mom-to-be was spotted leaving church with her husband Josh Duhamel in Brentwood, Calif., this afternoon (Aug. 4), wearing leather spandex pants, a multi-colored shirt and bright blue bomber. Fergie, who is due sometime in the very near future, hid under a large hat and sunglasses as she held hands with Duhamel, who was smiling from ear-to-ear.
"I plan on taking [off] as much time as I can just before and as much time as possible after," Duhamel told ET Canada. "I can't imagine having a kid and then not being able to be there. That would just drive me crazy. My head would be at home with mom and baby."
See Fergie's maternity style below: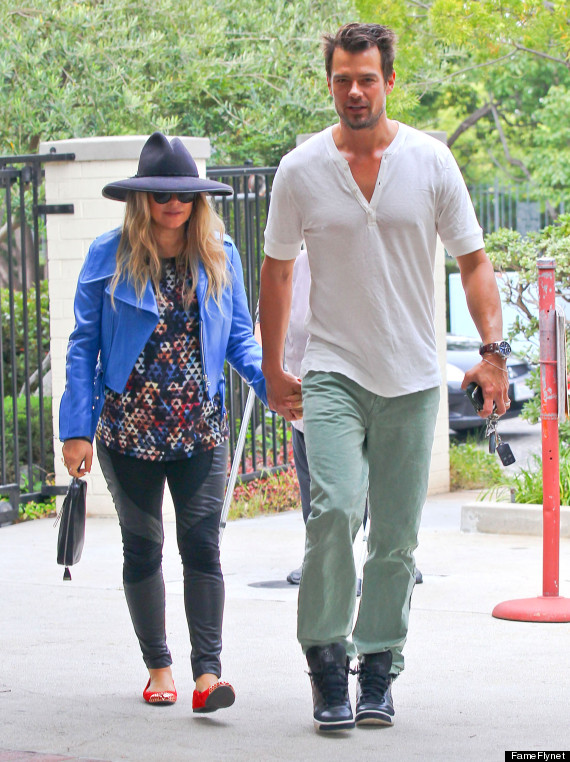 Also on HuffPost:
Celebrity Babies On The Way
SUBSCRIBE AND FOLLOW
Get top stories and blog posts emailed to me each day. Newsletters may offer personalized content or advertisements.
Learn more