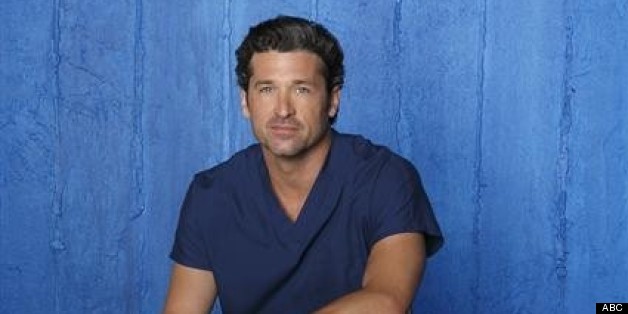 Relax, "Grey's Anatomy" fans -- the ABC medical drama isn't going anywhere.
"We would like to see it on our network for many years," ABC president Paul Lee said at the Television Critics Association Summer 2013 press tour on Sunday.
"Grey's Anatomy" star Patrick Dempsey recently indicated he may be weary of his role on the drama, saying in promotional material for his new racing miniseries "Patrick Dempsey: Racing Le Mans" that "Grey's" has "the same storyline over and over."
Dempsey later clarified his remarks and though he didn't necessary say he would be leaving "Grey's," the actor told HuffPost TV that he "would race full-time if [he] could right now."
Whatever happens to McDreamy in the future, Lee said that he thinks "Grey's" will "go on for many, many years to come," despite the fact that ratings for the show, which is now entering its tenth season, have dropped off.
Noting that creator Shonda Rhimes would "yell at" him if he divulged what cast changes and twists might be in the future for "Grey's," Lee emphasized that the drama is doing fine for ABC ratings-wise, especially when DVR usage is factored in (the show picks up 2.5 million additional viewers when other platforms are added, Lee said).
"Shonda is an extraordinary creative force," Lee said. "She is certainly planning" many seasons in advance, he added.
"Grey's Anatomy" returns Thursday, Sept. 26 at 9 p.m. ET on ABC.
PHOTO GALLERY
BEFORE YOU GO
TCA Quotables, Out Of Context
PHOTO GALLERY
TCA Quotables, Out Of Context