Jason Sudeikis, Jason Bateman, Ed Helms and Will Forte aren't in Mumford & Sons, but they play the group in the band's new video for "Hopeless Wanderer." The clip for Mumford & Sons' latest single off the 2012 album "Babel" features the four funnymen as arch versions of Marcus Mumford (Sudeikis), Ted Dwane (Forte), Winston Marshall (Bateman) and Ben Lovett (Helms). It's pretty much perfect, if only for Helms' entire existence (check the photo below for an example). Not that anyone should be surprised to find out that the Nard Dog likes Mumford.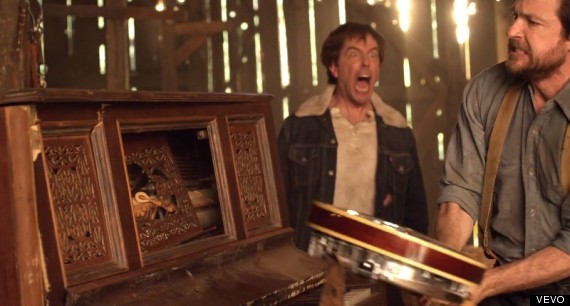 SUBSCRIBE AND FOLLOW
Get top stories and blog posts emailed to me each day. Newsletters may offer personalized content or advertisements.
Learn more